Small-size flights bound for Arkhangelsk backup airport Vaskovo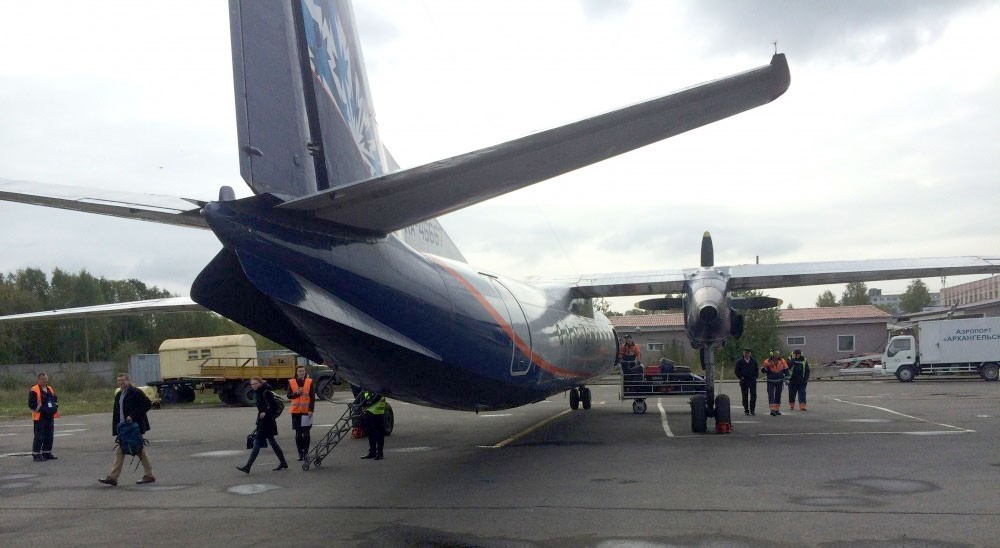 The big north Russian region will have to do with a small temporary airport for seven months as the runway of the actual main airport undergoes capital repair. Substitution airport Vaskovo can only handle small-size planes.
Air passengers in Arkhangelsk fear higher prices and lower traffic capacity as the main airport of Talagi is closed for more than half a year due to a major reconstruction of the runway. The backup airport of Vaskovo can only handle aircraft with up to 70 passengers.
Until today, Vaskovo mainly handled propeller aircraft type An-2, L-410, as well as helicopters. Following an upgrade of the airport license by Russian aviation authorities, Vaskovo can handle also bigger aircraft like the Embraer 170, АTR-72, Bombardier, as well as Yak-42, Аn-74, Аn-24 and Аn-26.
However, non of the bigger-size aircraft can carry more than 50-70 passenger. Similarly, the airport has major limitations of cargo flights.
One of two airports in region 
Vaskovo is located about 10 km south of Arkhangelsk City and is one of two airports in the region that is approved for both for civilian and military purposes. Until 1998, an air defense unit was based on site.
Over the last years, it has been used mainly for local flights to destinations in Arkhangelsk region. Today, it handles all air traffic to and from the regional capital that has a population of about 340,000. Air schedules show four daily flights to Moscow and St.Petersburg, as well as regional flights to Murmansk and Naryan-Mar and several local flights to destinations in Arkhangelsk region.
The Talagi airport is due to be ready to resume air traffic in December. The airport has been under upgrade for several years. In 2019, the terminal building got a facelift. Now, the concrete plates of the runway are to be replaced by asphalt.
Related stories from around the North: 
Canada: Canadian North says changes to flight schedules involved 'difficult choices', CBC News