Fire danger rising in southern N.W.T., with no relief in sight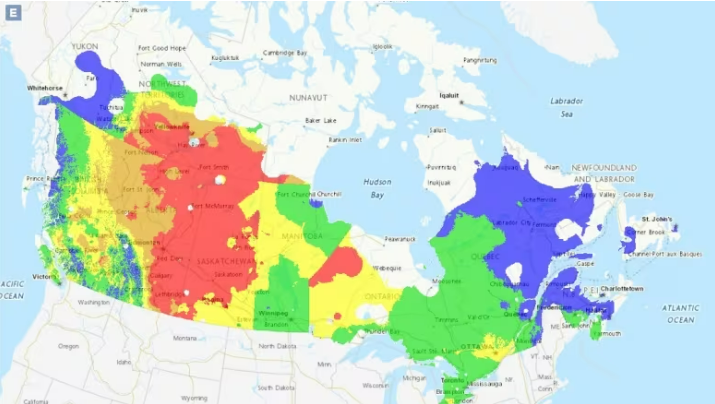 The risk of wildfires remains high in the southern part of the N.W.T., and the forecast is calling for more hot, windy weather in the days ahead. 
That makes for "a dangerous, truly extraordinary combination for this time of year," according to an update from the N.W.T.'s Department of Environment and Climate Change (ECC).
No new fires appeared in the territory Wednesday.
However, fire danger is extreme in Fort Smith and high across much of the South Slave, "almost all" of the Dehcho and parts of the North Slave.
In addition, ECC says, forecasts show widespread possibility for record heat across all three regions, which could see dry lightning strike amid windy conditions.
While other regions have sent wildland firefighters to Alberta to assist with the fire crisis there, the N.W.T. has so far opted not to.
According to spokesperson Mike Westwick, the territory won't do so until conditions change north of 60.
No fires, please
In the first wildfire briefing of the season, on May 4, territorial officials predicted hot, dry conditions throughout the southern N.W.T. for much of the summer, and possibly into the fall.
Fire operations manager Richard Olsen also warned residents to avoid outdoor fires of any kind, noting that person-caused fires — which often begin close to structures and communities — are the most dangerous.
The territory has already seen one person-caused fire this year, the one near Fort Smith. That fire was deemed under control over the weekend.
ECC is asking everyone who lives south of Norman Wells to avoid any fires, unless absolutely needed for cooking and warmth.
In its fire update Wednesday, ECC also noted that a technical glitch is causing its website to display fire danger incorrectly.
In the meantime, the department recommends turning to this Natural Resources Canada website for fire predictions.
It was about 16 C in Yellowknife on Wednesday evening, with a high of 20 C predicted for Saturday.
Fort Smith reached 19 C on Wednesday, and is expected to see temperatures as high as 28 C on the weekend.
No rain is in the forecast for either location.
Related stories from around the North: 
Canada: Fewer wildfires than average in 2021 in Canada's Northwest Territories, likely because of high water levels, CBC News
Russia: New NOAA report finds vast Siberian wildfires linked to Arctic warming, The Associated Press
Sweden: Swedish project uses satellites to help spot and monitor wildfires, Radio Sweden
United States: Indigenous wildfire knowledge to be key part of new Arctic Council project, Eye on the Arctic