Census 2016: Nunavut leads Canada's population growth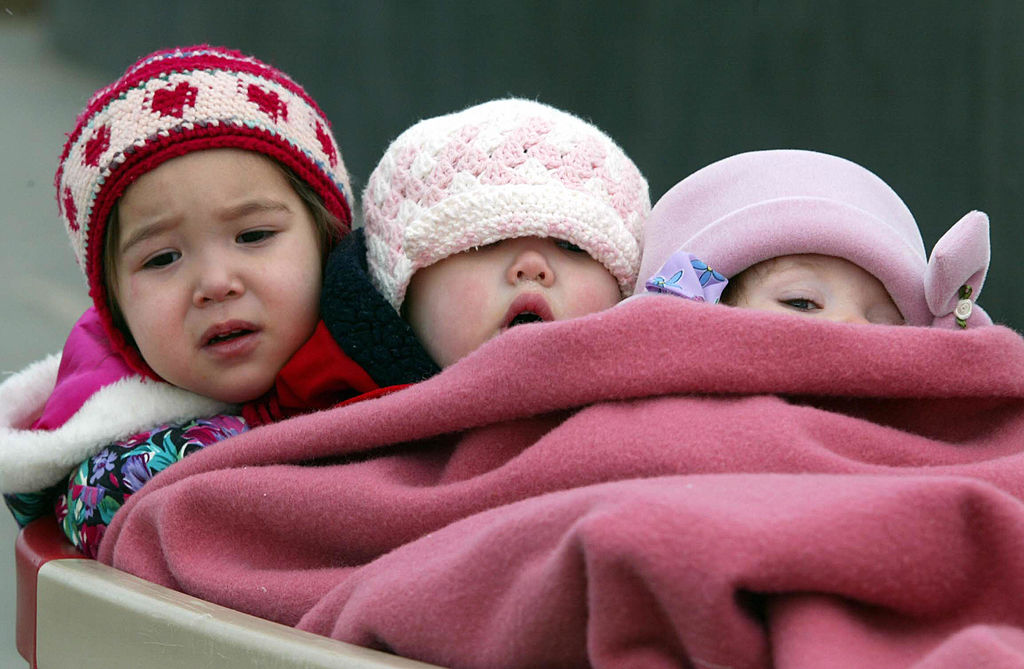 Canada's Arctic territory of Nunavut has registered the strongest population growth in the country, with a 12.7 per cent increase, according to 2016 census data from Statistics Canada.
Combined, Canada's three northern territories – Nunavut, the Northwest Territories and Yukon – showed a 5.9 per cent population increase over the last five years, which is slightly higher than the national average of five per cent, according to the data.
The three northern territories were home to just over 113,600 people in 2016, representing 0.3 per cent of Canada's more than 35 million inhabitants.
That's up from the 107,265 recorded in the 2011 census.
The census reported 35,944 residents in Nunavut in 2016, compared to 31,906 in 2011. The increase is largely due to its high fertility rate, the highest in Canada, with women giving birth to 2.9 children on average in Nunavut, compared with the national average of 1.6 children.
The natural population growth in Nunavut also bucks the national trend, where two-thirds of the growth was attributed to increased immigration, while only one-third was due to the natural increase.
This high fertility rate has pushed Nunavut ahead of Yukon as the second-most populous territory.
In Yukon, the population increased by 5.8 per cent, with the census registering 35,874 people compared to 33,897 in 2011.
The Northwest Territories had the least amount of growth in the North at 0.8 per cent. Statistics Canada reported 41,786 residents in 2016, up from 41,462 in 2011.
Nationally, Canada's population surpassed 35.1 million people, up from 33.5 million in 2011. That rate of growth is the highest among G7 countries, according to Statistics Canada.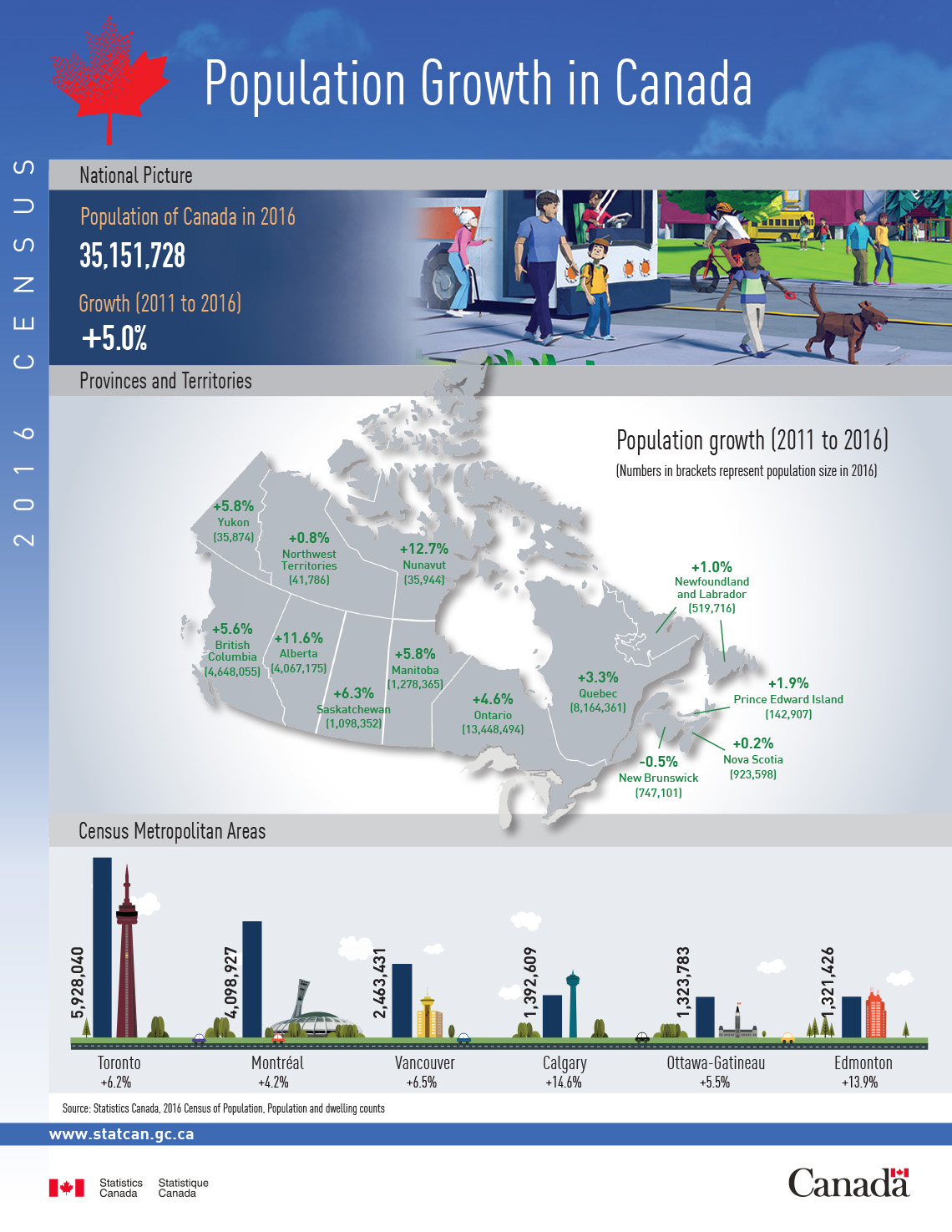 Related stories from around the North:
Canada: Canadian census data on Aboriginal languages, Eye on the Arctic
United States: Populations on the rise in Alaska villages threatened by erosion, changing climate, Alaska Dispatch News