Iceland moving ahead on better ways to manage tourism & safeguard protected areas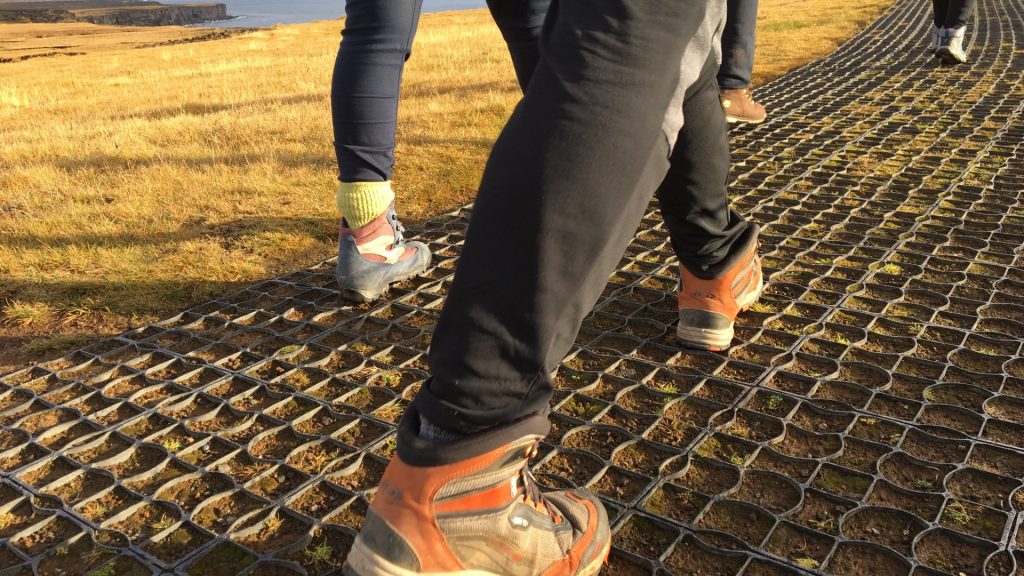 Iceland is examining ways to better manage the country's projected areas, including highly touristed sites, and will focus on infrastructure as a key challenge, the government said on Monday.
"The ministry has highlighted key issues that need to be considered when planning the authorities' policy on infrastructure development in such areas," Iceland's Ministry of the Environment, Energy and Climate said in a statement. 
"But in the report of the working group on protected areas, which was returned to the minister at the end of 2022, it was stated that funding for infrastructure development and operation is a challenge and that tarifs need to be better coordinated in protected areas." 
Resurgence of industry
Less than 15 years ago, tourism trailed behind Iceland's fishing and aluminium industries, but is now a main driver of the economy.
By 2017, more than two-million visitors made their way to the country, more than six times the then Icelandic population of 348,000 people.
The industry was hammered during the pandemic but the rebound in 2022 was stronger than expected, according to the Organization for Economic Cooperation and Development tourism outlook for the country, with an estimated 1.7 million international arrivals.
But the tourism industry grew in many places faster, particularly in nature areas, than infrastructure like paths and walkways, and regulations could keep up with it—a particular challenge given the country's sensitive environment.
Iceland is a volcanic island in the sub-Arctic with a harsh climate and very little topsoil. Iceland's moss takes 100 to 200 years to develop. Growing only a millimetre a year, if the vegetation is severely trampled, it can take some moss species 30-40 years to regain their strength and composition.
The lack of toilet facilities also became a huge issue, both for the environment and the farmers and sheep herders, who would wake up to find toilet paper an other such waste on their lands.
Toilets and infrastructure
The ministry said paths and walkway work is going ahead well.
"The development of infrastructure at tourist destinations has so far mainly been a response to increased visitor arrivals and tourism activities, such as the construction of footpaths, a change in the use of materials in paths where asphalt has been replaced by more natural materials," it said.
"Emphasis has been placed on maintaining a reasonable distance between paths and natural gems."
More and better maintained toilet facilities will now be prioritized. The ministry is working with Iceland's Central Public Procurement (Ríkiskaup) to draft the tender.
"Various challenges exist in protected areas and the government needs to formulate a strategy for construction in protected areas, where, among other things, special attention will be paid to the development of toilets," the ministry said. 
"It is also planned, in cooperation with Ríkiskaup, to work on a tender for the operation and maintenance of toilets in selected areas after a needs analysis in cooperation with supervisory institutions. The analysis is intended to reveal where toilet facilities are most lacking and to explore and map the market and  commercial  assumptions of such a project."
Harmonizing visitor's fees in national parks is also being examined.

Related stories from around the North:
Canada: Airlines' new routes from N.W.T. to Ontario can capitalize on int'l tourism: expert, CBC News
Iceland: 10% of Iceland's workforce employed in tourism, The Independent Barents Observer
Russia: Old icebreakers eye upgrades for Murmansk-Vladivostok tourism, The Independent Barents Observer
Sweden: Reindeer herding affected by increased tourism in Swedish mountains, Radio Sweden