Old icebreakers eye upgrades for Murmansk-Vladivostok tourism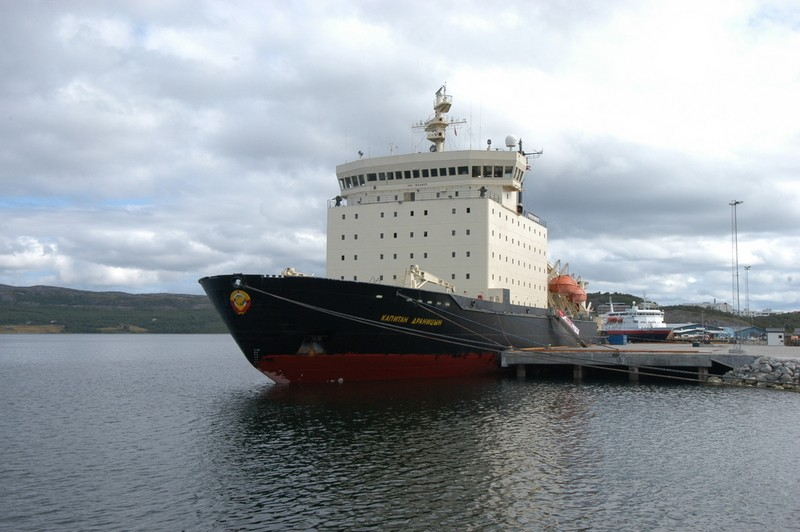 As international cruise liners pull out of the Russian Arctic amid Ukraine war, a domestic initiative launches month-long voyages along the Northern Sea Route.
Only a very few small-size luxurious cruise vessels have sailed the entire Northern Sea Route north of Siberia. A decade ago it was difficult due to ice conditions. Nowadays, the international isolation of Putin's regime has caused most cruise liners to cancel upcoming itineraries to any ports or waters in Russia, including Arctic destinations.
Now, Rosmorport, a state enterprise under the Ministry of Transportation, launches its own cruise expedition schedule for one of the most spectacular voyages on planet earth; the entire Northern Sea Route.
It is the two older Finnish-built icebreakers "Kapitan Dranitsyn" and "Kapitan Khlebnikov" that will sail on month-long expeditions with tourists.
Both vessels have previously been hired by other foreign cruise liners for tours in ice-covered waters, including to Franz Josef Land and Antarctica. This is, however, first time they will offer voyages all way from Murmansk to Vladivostok and return.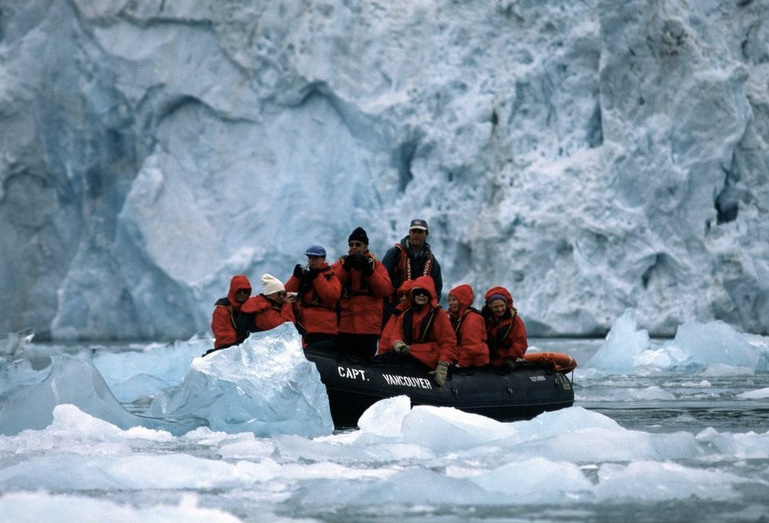 The "Kapitan Dranitsyn" is based in Murmansk, while "Kapitan Khlebnikov" is based in Vladivostok. Rosmorport's plan is to sail each vessel on a return trip this summer, Taimyr Telegraph newspaper reports. Details on which archipelagoes will be visited are not yet decided, but highlights like the Wrangler Island, New Siberian Islands and Franz Josef Land are likely to be included. 
The icebreakers will undergo an upgrade of cabins and other onboard facilities and have the opportunity to accommodate 120 passengers each.
Upgrades are needed as both icebreakers are more than 40 years old.
This winter, the "Kapitan Dranitsyn" breaks the ice for commercial shipping in the White Sea region including the port of Kandalaksha, while "Kapitan Khlebnikov" is active in ice-covered waters of the Strait of Tatary near the island of Sakhalin.
In December 2020, the Presidium of the Russian Arctic Commission presented a plan to boost Arctic tourism, including building of a Russian fleet of ice-strengthened cruise vessels.
The commission was headed by Deputy Prime Minister Yuri Trutnev.
"The fact that only foreign-built ships sail in the area is not a very good story," Trutnev said at the time and added that ultimately also Russian ships will sail in the area.
"If we intend to develop Arctic tourism, then we probably have to establish beneficial conditions for Russian companies to acquire ships, with for example subsidized interest rates," he said.
Instead of building its own cruise vessels, Russia now seems to find comfort in modernizing icebreakers built in the 1980ties.
Related stories from around the North: 
Canada: Inuvik, Canada, braces for surge in tourism, CBC News
Iceland: 10% of Iceland's workforce employed in tourism, The Independent Barents Observer
Finland: Sami Parliament in Finland publishes digital guide for responsible tourism in Lapland