Airlines' new routes from N.W.T. to Ontario can capitalize on int'l tourism: expert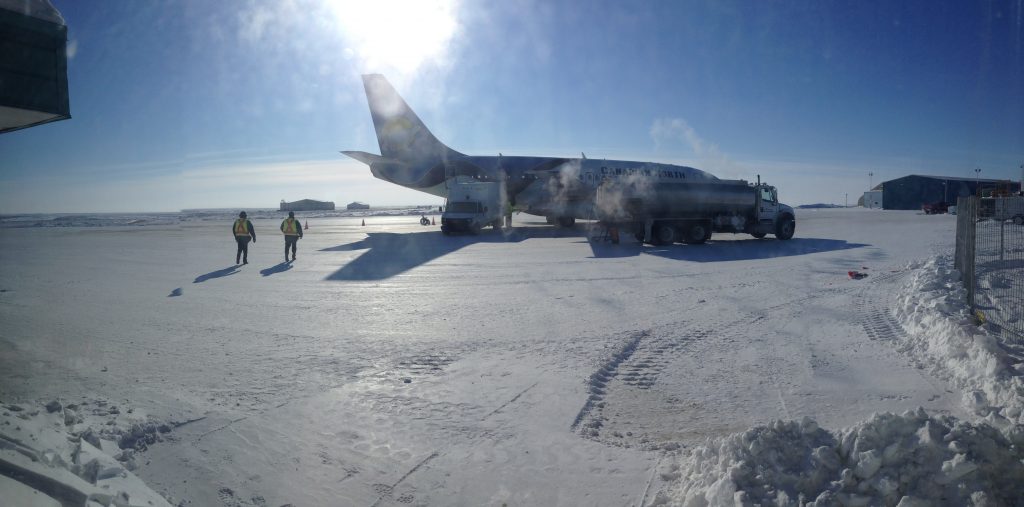 By Jenna Dulewich · CBC News
2 airlines announced direct or same-day flights from Yellowknife to Ontario
As airlines announce new connections from Yellowknife to Ontario, one aviation analyst is observing a renewed focus on international travellers.
Last week, Canadian North and Air Canada announced direct or same-day travel from Yellowknife to Ottawa and Toronto. Canadian North will start its same-day route from Yellowknife to Ottawa via Iqaluit in June, while Air Canada will start its direct flight from Yellowknife to Toronto in December, aiming to keep the route year round.
"I think what they are trying to do right now is take advantage of the booming tourism demand for Yellowknife traffic for the Northwest Territories," said John Gradek, an aviation analyst with McGill University.
The announcements come months after the same airlines announced reduced services within the territories. Last month, Canadian North received federal approval to reduce community flights to once a week. And last fall, Air Canada cut flights from Yellowknife to Calgary and Edmonton citing "unprecedented and unforeseen strain on all aspects of the global aviation system." The Edmonton route has since been reinstated. 
"What this change in strategy does, it allows Air Canada to rebuild on its international connections to Toronto and really build a market that wasn't around," Gradek said.
Airline officials optimistic about future
Flights in the territory have yet to recover to pre-pandemic levels, but airline company officials are still optimistic at the outlook.
"We've gone through, you know, tough years, but we're looking at bookings now, the desire of people to travel, the desire of people to go and meeting family, tourists from all over the world  — we have something spectacular in Canada to offer to tourists from around the world and this community certainly has a lot to offer too," Serge Corbeil, director of government relations for the western region with Air Canada told CBC.
Between direct flights from Yellowknife to Vancouver and Toronto, Corbeil said Air Canada will be able to reach 180 destinations around the world.
Meanwhile, Canadian North officials said the new direct express route to Ottawa will streamline travel and shipping.
"We're focused on improving northern air service, it is our mission to make life better in the communities we serve," Michael Rodyniuk, president and CEO of Canadian North said in a press release.
A newly competitive route
The excitement of the new flight paths was shared by several people last week at the Air Canada announcement, including Yellowknife mayor Rebecca Alty, who said it was the route she was hoping for, while territorial Industry, Tourism and Investment minister Caroline Wawzonek said she likes having "all the options."
But there is already a seasonal direct Yellowknife to Toronto flight through Whitehorse-based airline Air North that launched last May.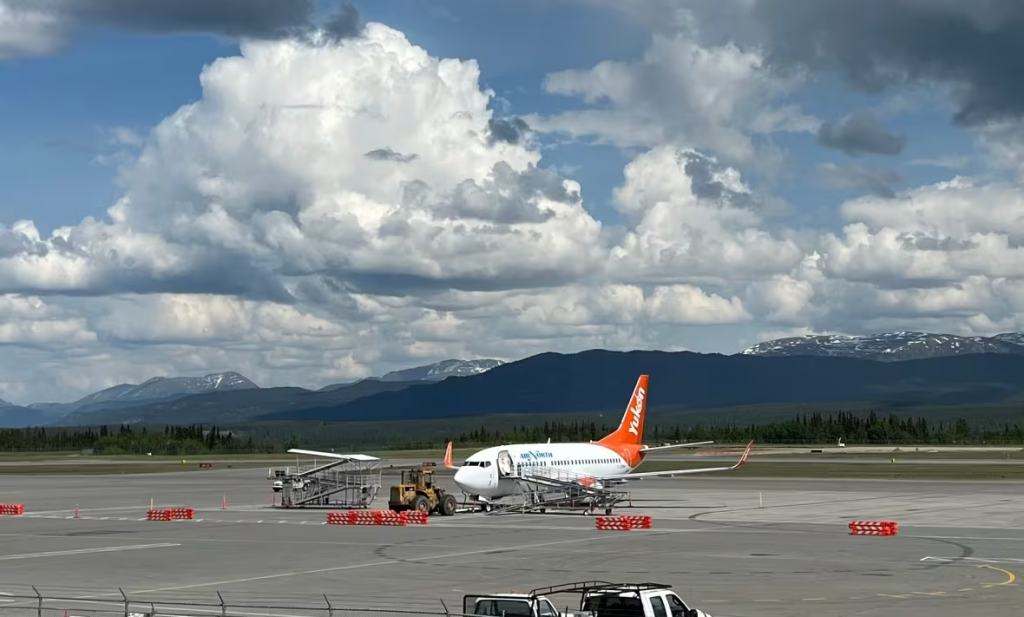 Joe Sparling, president of the company, said it's too early to tell what impact the new Air Canada flight will have on his business.
"We'll have to take a look at it. I mean, certainly, the Yellowknife to Toronto market is only so large so, you know, we're not going to be getting into it if we don't think we can generate sufficient traffic," Sparling said.
Air North previously had year-round flights to Ontario, Sparling said, but winters did not work out well for the airline so the offering was changed to seasonally throughout the summers and early fall.
The short-term outlook — Sparling expects a busy summer.
"We're in a bit of an inflationary environment. Interest rates are high. One would expect that would put a damper on travel, but thus far, we're not seeing any real indication of that. Demand seems to have been strong," Sparling said.
Air North started its route of Whitehorse to Yellowknife to Toronto earlier this month with plans to continue the flight until October.
Related stories from around the North: 
Canada: Canadian North says changes to flight schedules involved 'difficult choices', CBC News
Russia: Small-size flights bound for Arkhangelsk backup airport Vaskovo, The Independent Barents Observer