Northerners recognized at honours ceremony held on National Indigenous Peoples Day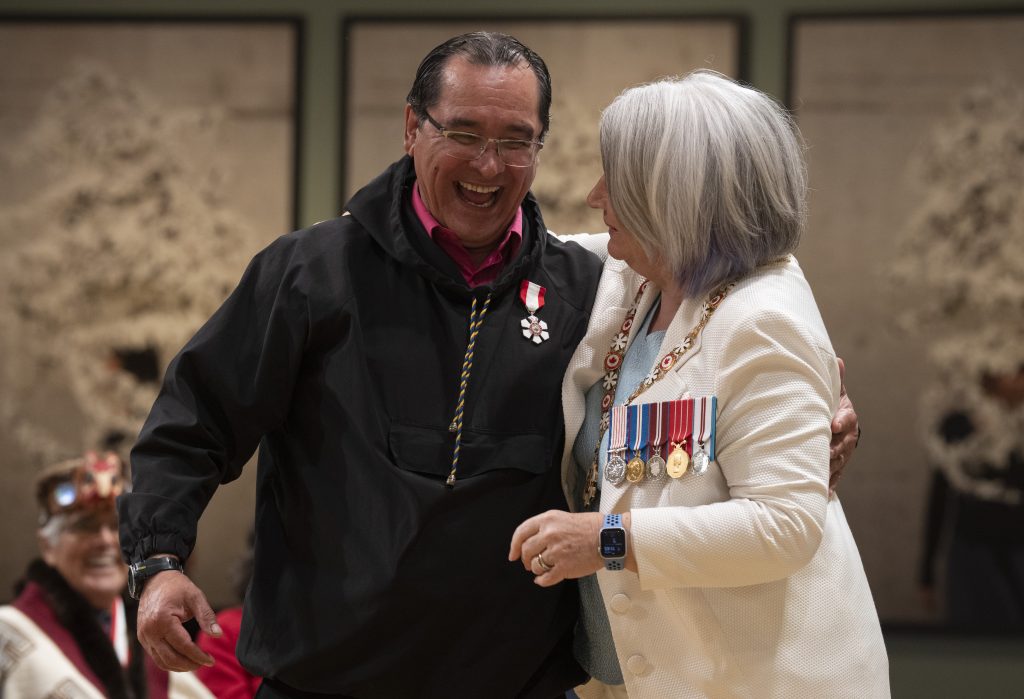 Eight northerners were among the Canadians recognized at an honours ceremony at Rideau Hall on June 21, for their work in areas like Indigenous languages, culture or leadership.
The ceremony, which coincided with National Indigenous Peoples Day, was held in Ottawa. 
The honours were presented by Governor General Mary Simon, who said June 21 was an important day to mark the contributions of First Nations, Métis and Inuit, and other Canadians who've made contributions to reconciliation. 
#GGSimon was delighted to mark #NIPD by presenting honours to 40 Indigenous and non-Indigenous recipients who have made positive contributions to reconciliation and Indigenous communities in Canada.

Get to know the recipients ➡️ https://t.co/sfUAVsFhhO pic.twitter.com/zMBsuTFG5x

— Governor General of Canada (@GGCanada) June 21, 2023
"I want to celebrate the stories and history of Indigenous peoples, their joys and successes, the languages, identity and culture that are thriving," Simon said in a statement.
"And I hope that you join me. For all Canadians, this is an act of reconciliation."
Recipients from N.W.T., Nunavut and Nunavik 
Among the recipients from the Northwest Territories (N.W.T.) was Ethel Dorothy Blondin Andrew, a Sahtu Dene and Métis leader, who was the first Indigenous woman to serve as a Member of Parliament and Brent Kaulback, a long-time N.W.T. resident and educator before his retirement, who headed a project to publish more than 300 Indigenous-language books for N.W.T. classrooms. 
Also honoured from the N.W.T. were siblings T'áncháy Sarah Judith Redvers and Kelvin Redvers from the Deninu K'ue First Nation who co-founded We Matter, an Indigenous, youth-led  non-profit focusing on wellness.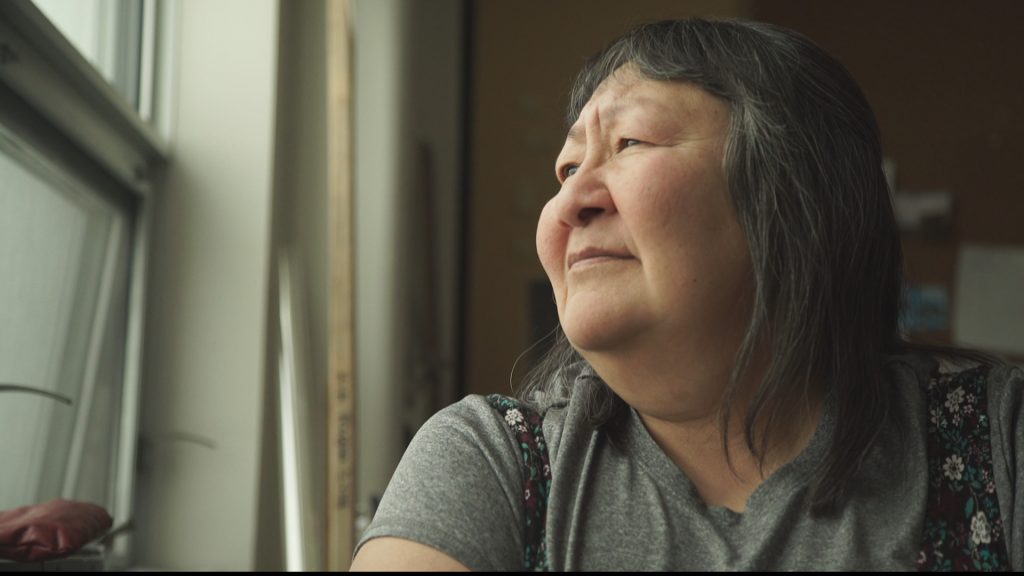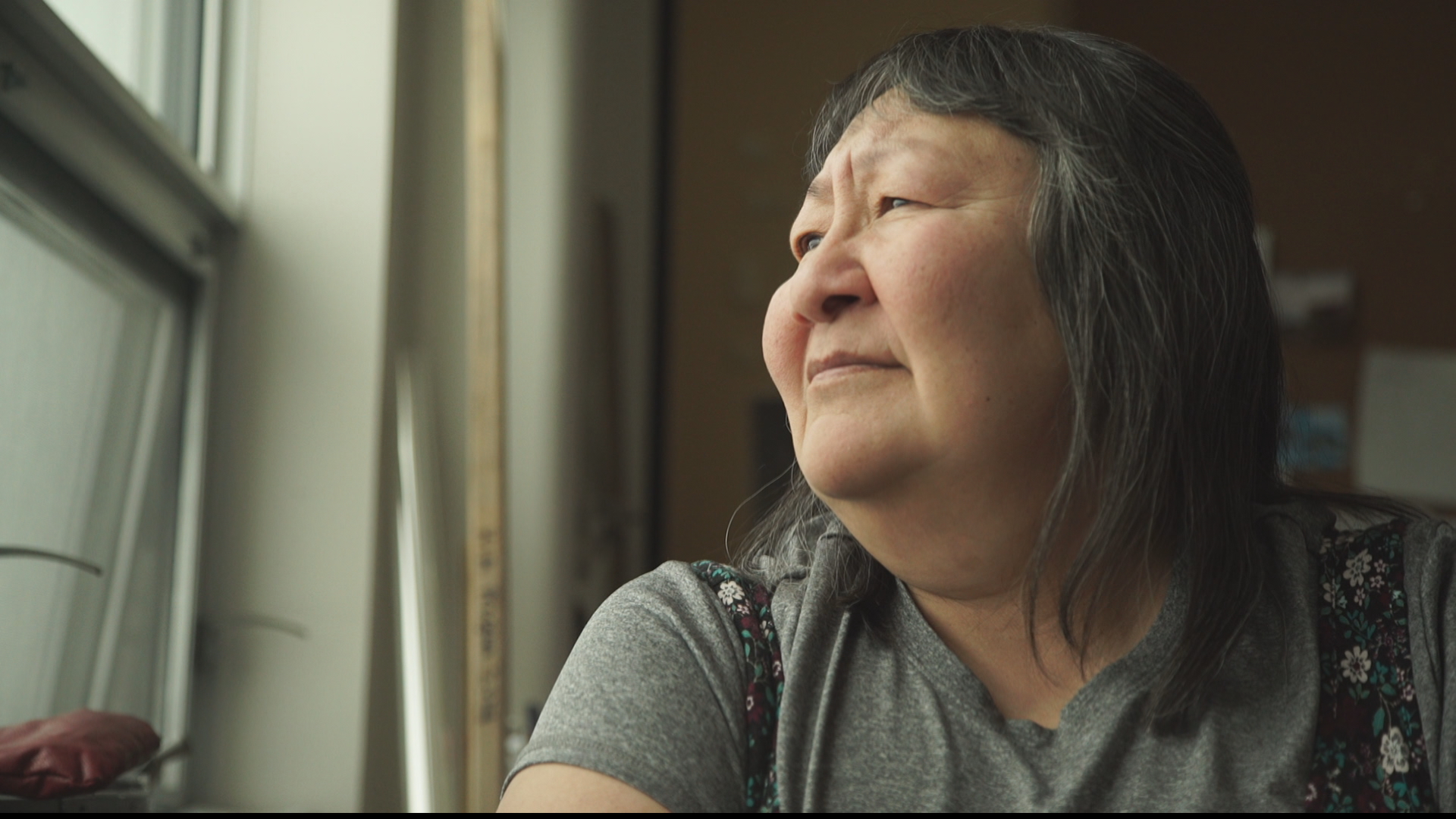 From Nunavut, Julia Ogina was recognized for her work on promoting and preserving Inuit language and traditions; Charlie Kakotok Evalik for his work on promoting Nunavut's economic and social development and Nancy Uqquujuq Karetak-Lindell for her political career which included being a former Nunavut Member of Parliament.
Lastly, Pita Aatami from Nunavik, the Inuit region of northern Quebec, was recognized for long leadership career which has included heading Makivik Corporation and Air Inuit among other roles. 
Northern Recipients of the Order of Canada on June 21
Officers
The Honourable Ethel Dorothy Blondin Andrew, P.C., O.C.
Norman Wells, Northwest Territories
Members
Pita Aatami, C.M., C.Q.
Kuujjuaq, Quebec
Charlie Kakotok Evalik, C.M.
Cambridge Bay, Nunavut
Nancy Uqquujuq Karetak-Lindell, C.M.
Arviat, Nunavut
Recipients of the Meritorious Service Medal (Civil Division)
Brent Kaulback, M.S.M.
Summerland, British Columbia
Julia Ogina, M.S.M.
Cambridge Bay, Nunavut
Kelvin Redvers, M.S.M.
T'áncháy Sarah Judith Redvers, M.S.M.
Deninu K'ue First Nation, Northwest Territories
Day established in 1996
National Indigenous Peoples Day (originally called National Aboriginal Day) was established in 1996 to recognize the contributions of First Nations, Inuit and Métis  in Canada.
Indigenous organizations and the Government of Canada chose June 21 as the date as it coincided with the summer solstice, the longest day of the year.  (The name was changed to National Indigenous Peoples Day in 2017 as the word Indigenous became more widely used than the word Aboriginal nationally and internationally.)
The day is marked by events across the country that range from community gatherings to concerts and cultural performances.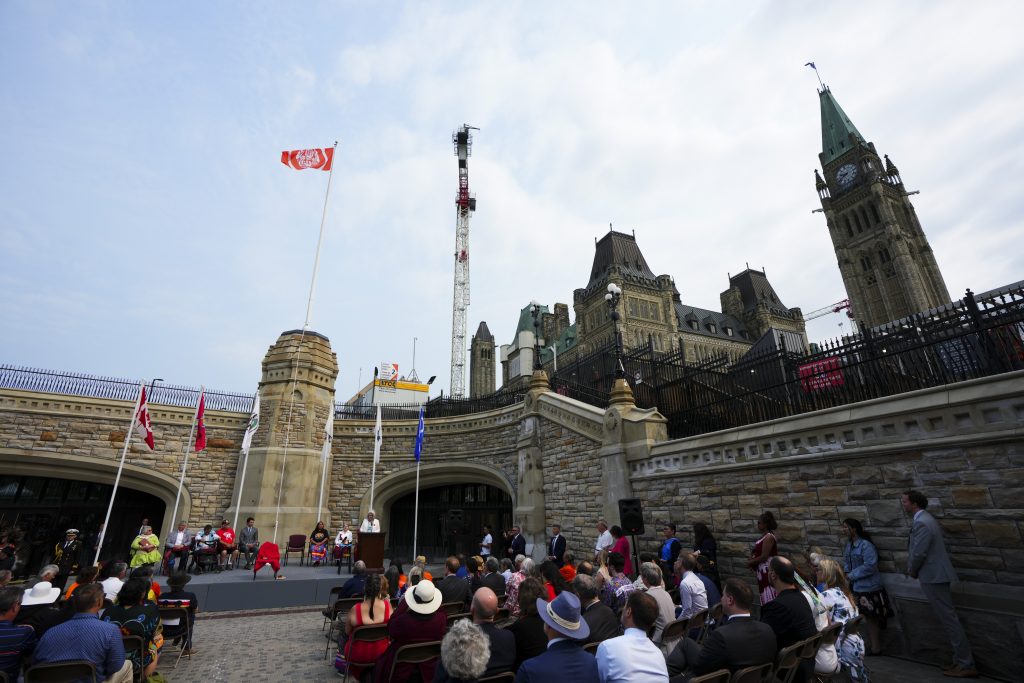 Simon said the day was also an opportunity for non-Indigenous Canadian's to learn about the culture and history of First Nations, Inuit and Métis.
"It can start with a simple act, such as going beyond the map to acknowledge the context of a place and the history of the people who have called this land home since time immemorial. Learn about Indigenous peoples past and present: about those who made a difference, who challenge norms, who created success and who champion Indigenous rights. Discover Indigenous art, literature, music and culture.
"In doing so, in educating yourself about our true history, you are building bridges and strengthening our diverse and inclusive society."
Comments, tips or story ideas? Contact Eilís at eilis.quinn(at)cbc.ca 
Related stories from around the North:  
Canada: New Inuit Youth Council pres. excited to amplify youth concerns on national stage, Eye on the Arctic
Norway: Certification marks help both Sami artisans and consumers, says council, Eye on the Arctic
Russia: German project to house everything published in Siberian and Arctic languages to seek new funding, Eye on the Arctic
Sweden: 2022 Gollegiella Nordic Sami language prize awarded in Stockholm, Eye on the Arctic