Whitehorse couple wakes to find pistachio ice cream-loving bear on their couch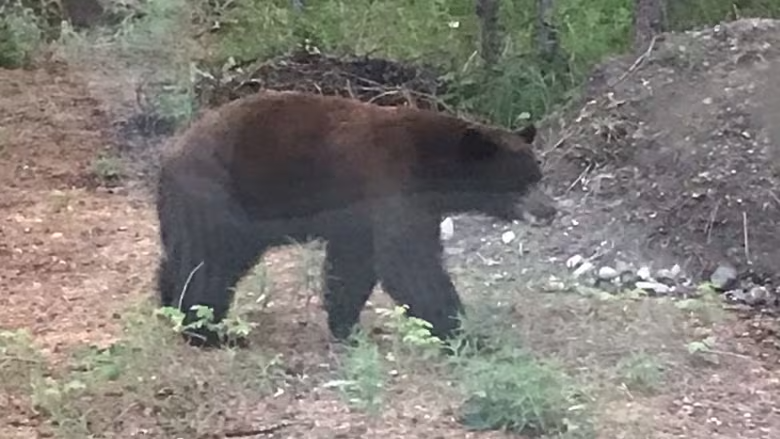 'You don't expect to ever see a bear as a guest in your living room,' says Mary Lake resident Al Fozard
It was Al Fozard's partner who woke first. It was early Friday morning, and she'd heard some sort of rumbling sounds possibly coming from the deck of their Whitehorse home.
Al popped in his hearing aids and went downstairs to investigate. The first thing he noticed was a "terrific kind of mess" in the kitchen — the freezer drawer had been opened and things were scattered across the floor.
"And so I realized there's something going on that was not right," he recalled.
He soon found the something: a cinnamon-coloured black bear, sitting in his living room.
"It was perched on the back of our couch, kind of looking out the picture window," Fozard said.
"He wasn't making any noises, he was just looking around. Kind of almost frightened-looking, in a way."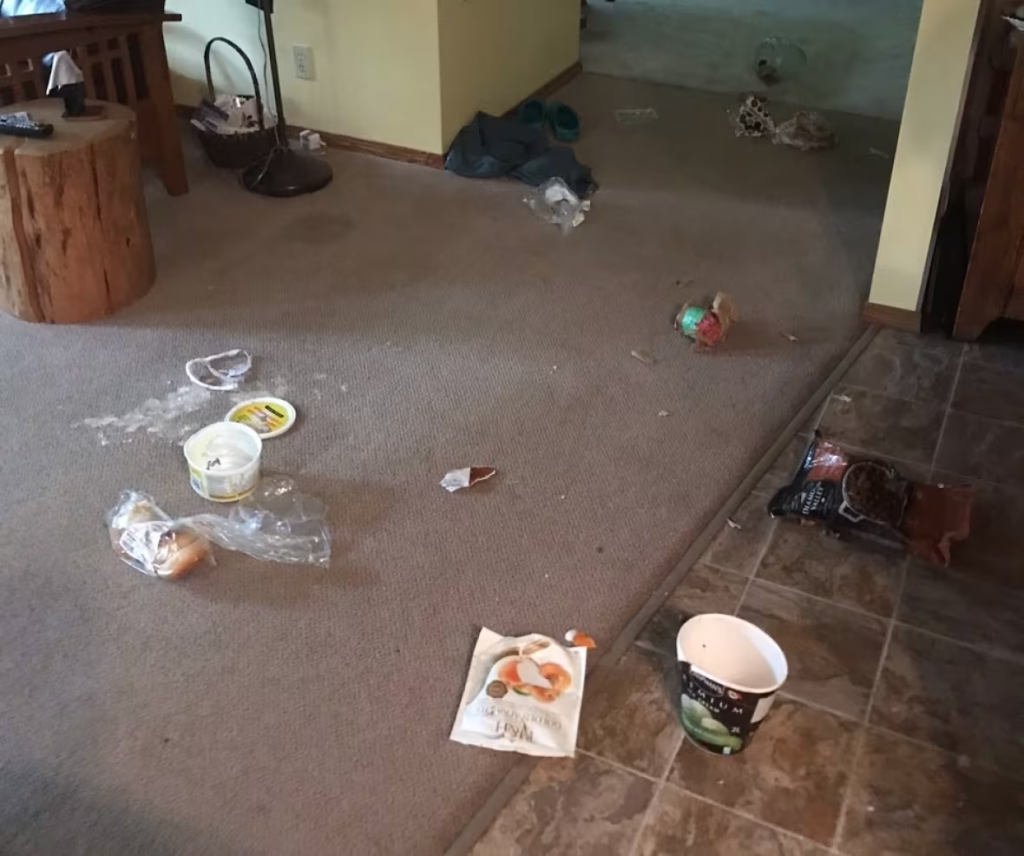 Fozard didn't panic. He decided that he just needed to give the animal a clear path out of the house. The easiest route was through their boot room, so Fozard opened that door and the door to outside.
"It was the bear's move next," Fozard recalled.
It's not clear how long the animal had been roaming around inside the house, but he'd clearly made himself at home. In the kitchen, he'd polished off some frozen whipped topping and a tub of pistachio ice cream. In the living room, he left a big pile of poop on the rug.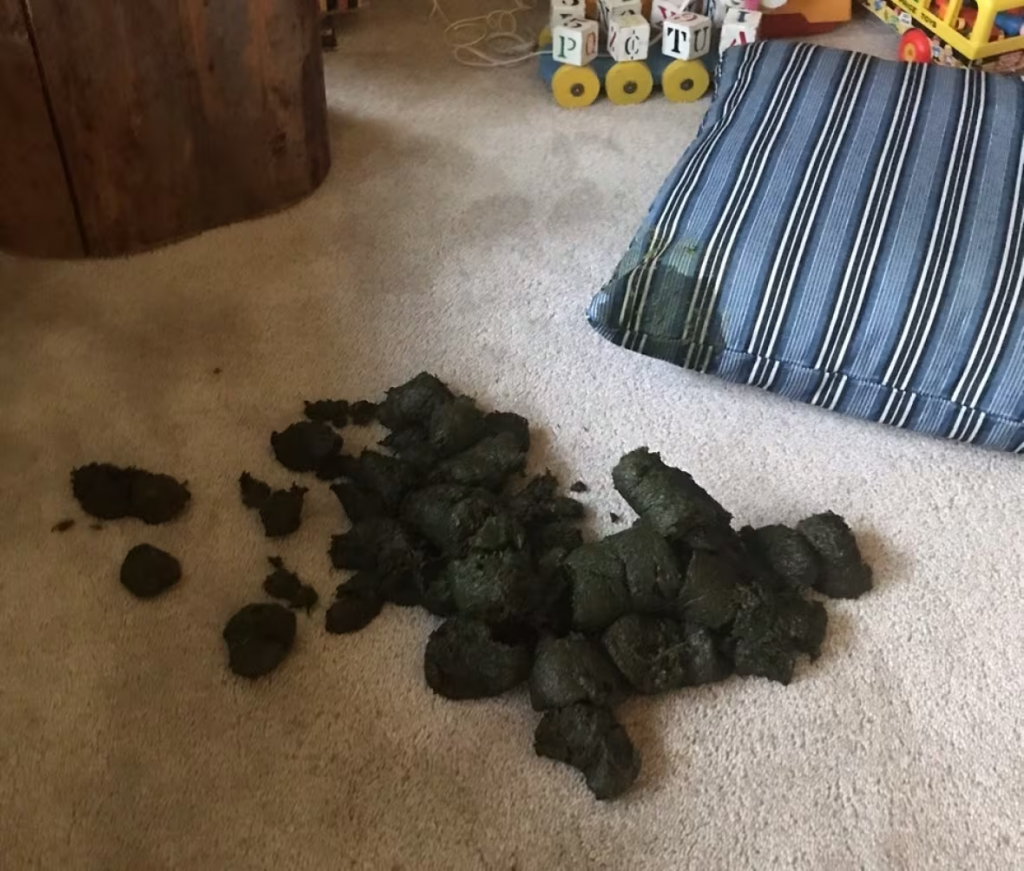 "It was a surreal time for me, really. You know, it was kind of like, what can I do? And I've done what I could, and you kind of just wish he would leave," said Fozard.
Eventually, the bear found his way out through the open doors and off into the woods. He'd return later, though.
Nice to see wildlife, but not so close
Fozard and his partner Jan Stensson Fozard have lived in Whitehorse's Mary Lake subdivision for decades, and they've seen plenty of bears on or around their rural property. But never in the house.
It appears the animal had simply used the door. Fozard said they don't typically lock their door at night, and their European-style door handle — a push-down lever — would be easy for a bear to operate.
"I mean, we all have to realize that … bears lived in this space long before we got here. And you sort of like to see wildlife, but you don't really want to see wildlife that close-up," Fozard said.
The couple contacted Yukon wildlife officials later on Friday, and by the afternoon conservation officers had a bear trap set up near the house.
Fozard and Stensson Fozard kept an eye on it and soon enough the beast was back and poking around near the trap. He even wandered into it at some point, Fozard said, and walked out before triggering it to close.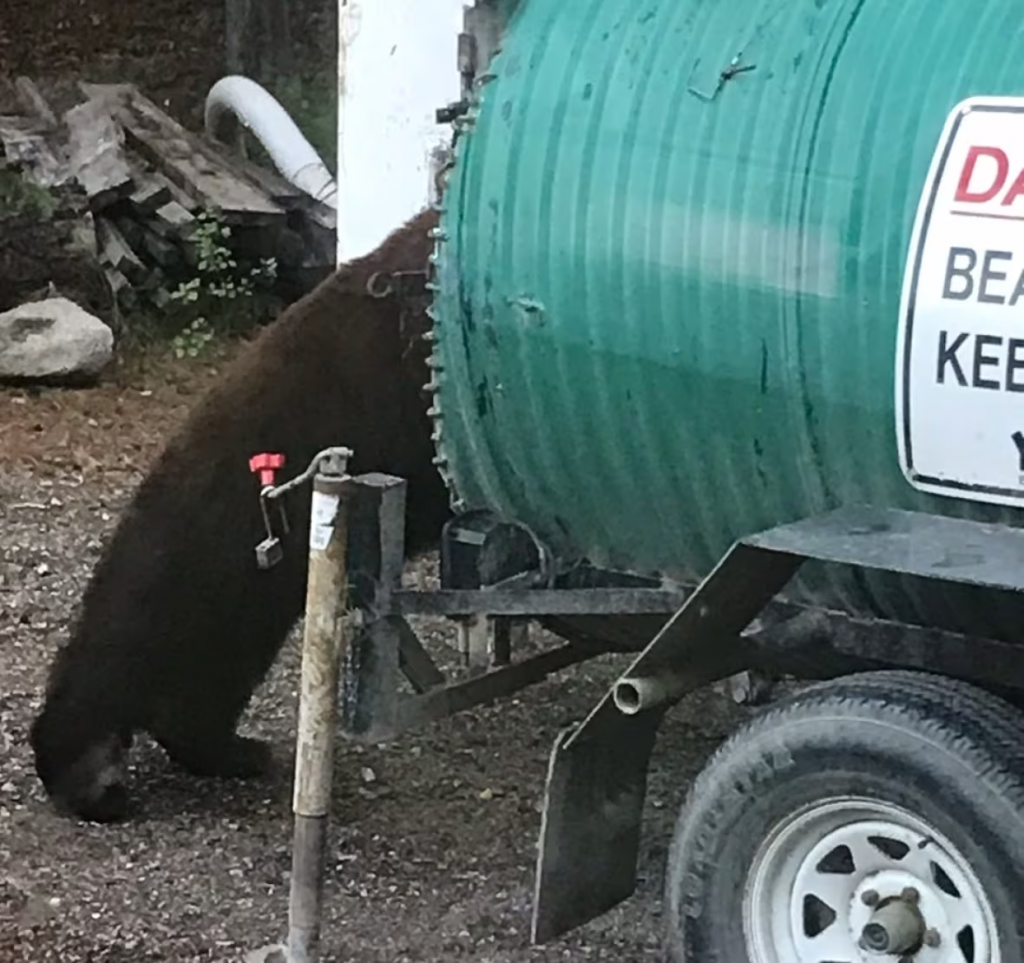 "He was smarter than your average bear — like Yogi," Fozard laughed.
Yukon conservation officers have not said whether the marauding bear has since been found, or if they're still tracking it. Nobody was available for an interview with CBC News.
Just a few days before Fozard and Stensson Fozard's encounter, wildlife officials had posted a warning on social media saying bear activity in the Mary Lake, Cowley Creek and Wolf Creek areas was "high."
They advised people to carry bear spray, keep an eye on children and pets, and to be extra vigilant about managing attractants as the weather warms.
"Hot garbage is extra alluring," reads the post from Yukon Conservation Officer Services.
Fozard said he's also thinking hard about changing the handles on his doors, so they're harder for furry paws to open. He admits the encounter left him a little unnerved.
"You know, to think that a bear could enter your premises and do so, so easily," he said.
"It's incredible because, uh, you don't expect to ever see a bear as a guest in your living room."