Vulnerability of Canada's Arctic a security threat that needs urgent action: report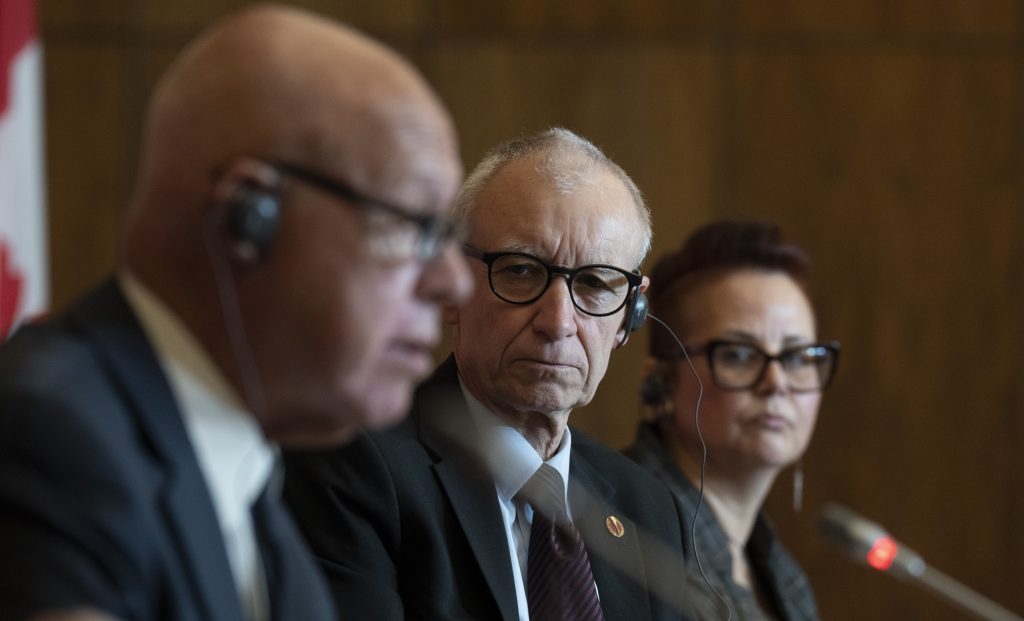 While Russia and China continue to invest heavily in polar infrastructure and operational capability, successive governments have allowed Canada's Arctic to become increasingly vulnerable, posing a significant security threat that can no longer be ignored, says a Senate report released on Wednesday. 
Speaking to an Ottawa news conference, Senate National Security, Defence and Veterans Affairs committee chair Tony Dean outlined some of Russia's military investments over the last decade which includes more than 10 operational military bases in the Arctic, nuclear submarines that can patrol under ice, and an arsenal of hypersonic missiles that North America cannot defend against.
"There are serious questions about NORAD's capacity to monitor these threats and to thwart them," he said. "Tracking these weapons will require upgraded, space-based satellite surveillance systems, operating alongside new ground-based, over-the-horizon radar systems. Our report emphasizes the urgency of procuring and activating these new defensive systems."
Set up in 1958 during the Cold War, NORAD's mandate was to provide aerospace warning and control against Soviet aerial threats to North America. Maritime warning was added to its mandate in 2006, but experts have long sounded the alarm over the inability of the system to keep up with new weapons technologies.
Canada needs to outline approach to Arctic deterrence
In January, Ottawa announced it would acquire 88 new F-35 fighter jets, delivered in stages, to replace the aging F-18 fleet by 2032, and better deliver on the country's NORAD and NATO commitments.
Earlier, in October 2022, the government announced $4.9 billion over the next six years to modernize continental defence, but the lag until that's completed leaves Canada vulnerable and needs to be addressed, the Senate study said.
Recommendations include annual reports from the Government to Parliament on budget, potential delays and procurement issues, as well as how any problems are being addressed.
In addition, the committee recommends the response to NORAD's weaknesses be part of the Government's next defence policy which would "…. outline Canada's approach to deterring adversaries in the Arctic, including during the expected "gap period" between when adversaries could deploy new weapons systems and when the North American Aerospace Defense Command will have the technology to detect them."
Indigenous communities seeing climate change impacts first hand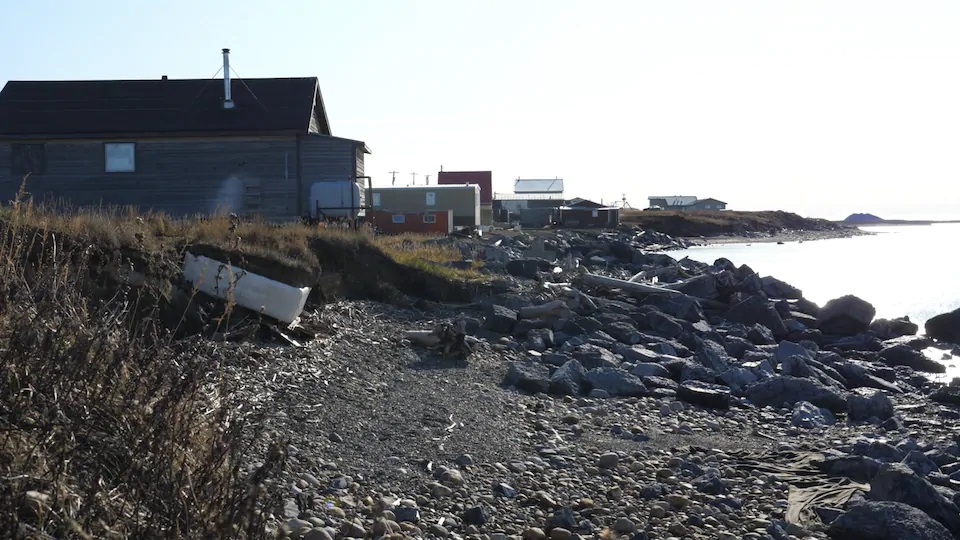 The committee's report, Arctic Security Under Threat: Urgent needs in a changing geopolitical and environmental landscape, was compiled over 12 months from March 2022 to examine the state Canada's Arctic defence and security. 
During the study, the committee held hearings in Ottawa, fact-finding trips to the Canadian Arctic as well as visiting the headquarters for the North American Aerospace Defense Command (NORAD).
The report stressed the need for a major investments in Arctic infrastructure, some of which could be dual-use, and would benefit the country's remote northern communities, many of which are experiencing the effects of climate change first hand on their buildings, lands and hunting routes.
"When the committee travelled to Tuktoyaktuk, I showed them where houses once stood that had to be moved because our Arctic coastline is eroding," Senator Dawn Anderson, a member of the Subcommittee on Agenda and Procedure, said in a statement.
"The situation is beyond urgent — it is desperate. Canada has taken so much from us in the name of Arctic sovereignty. Without concrete action now, I fear what may come."
Armed Forces deserve better, senators say 
The committee praised the dedication and ingenuity of the Canadian Armed Forces but said they'd been under-resourced in the North and didn't have what they need. 
Climate change has made the Arctic more accessible and great powers like China have become increasing interested in the region's resources and strategic potential, the report said, saying Canada has no choice but to be proactive.
"We can no longer ignore the threats to our sovereignty," Senator Pierre-Hugues Boisvenu, member of the Subcommittee on Agenda and Procedure, said in a statement. 
"Foreign powers are already testing our resolve, whether in the air through spy balloons or on the water through monitoring buoys. We are too dependent on the United States for Arctic defence — we must live up to our responsibilities as a northern country."
Comments, tips or story ideas? Contact Eilís at eilis.quinn(at)cbc.ca 
Related stories from around the North:  
Canada: U.S. report claims Trudeau told NATO Canada will never meet military spending target, CBC News
China: Satellite imagery reveals construction progress on new Chinese Antarctic base, Eye on the Arctic
Denmark: Danish policy prioritizes low-conflict Arctic amidst Russian tensions, Eye on the Arctic
Finland: Trial fence on Finland-Russia border nears completion, Lapland phase next, Yle news
Greenland: Growing focus on Arctic puts Greenland at higher risk of cyber attacks: assessment, Eye on the Arctic
Iceland: Iceland authorizes U.S. submarine service visits, Eye on the Arct
Norway: NATO scrambled to meet Russian bombers, aircraft north of carrier strike group, The Independent Barents Observer
Russia: Wagner Group continues recruiting in Murmansk in Arctic Russia, The Independent Barents Observer
Sweden: US bombers land in northern Sweden for first time, Radio Sweden
United States: First U.S. deep water port for the Arctic to host cruise ships, military, Eye on the Arctic