As Nunavik's permafrost thaws, locals and researchers focus on adaptation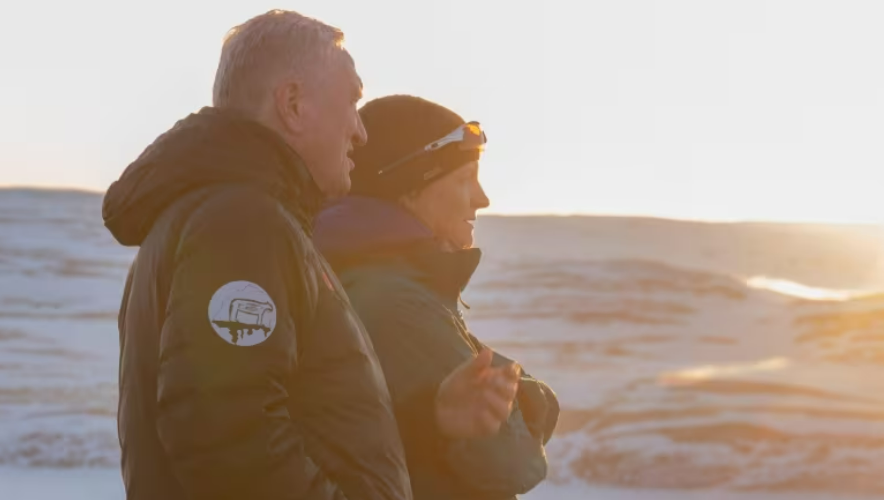 Camping in the rainy and foggy community of Salluit last weekend, Michael Cameron saw yet another mudslide.
A lifelong resident of the second northernmost Inuit community in Quebec, he's used to witnessing landslides over the past few decades as his town of about 1,600 slowly warms.
"It's all got to do with the Earth actually warming up," Cameron said. "Even if it's 0.2 of a degree. It doesn't seem like much, but it's a lot up here."
"Like today, right now we're at 17 C. In normal times, [it's] usually around 11 C to 15 C."
Cameron says those changing temperatures, causing winters to be shorter and summers longer in Nunavik, is also thawing the permafrost — the thick layer of ground that remains below 0 C year round for at least two years.
Due to the thaw, Cameron says the community has experienced two landslides just this year.
"It was a little surprising," said Cameron. "It's almost like an avalanche. You see where the top soil slid and you see the bottom layer which is practically clay."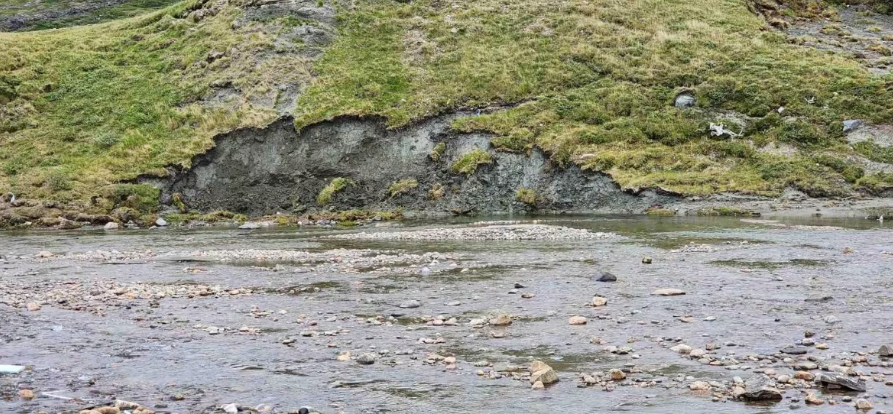 The Uumajuit warden co-ordinator for Nunavik under the Kativik Regional Government, Cameron says these events pose serious challenges to the community built on frozen ground.
It's why he's one of the locals working with Université Laval and the Research Chair for Permafrost Geomorphology in Nunavik as they study the ground with the goal of helping communities adapt to changes.
'They're worried everything's going to fall down the hill'
Of the 14 Inuit communities in Nunavik, only one — Kuujjuarapik — doesn't have permafrost within its municipality, said Pascale Roy-Léveillée, who holds the Partnership Research Chair on Permafrost Geomorphology in Nunavik.
Leading a multidisciplinary team, as the scientific director and an associate professor in the department of geography at Université Laval, she says the province just announced an additional $600,000 in funding to allow her team to continue its research in Nunavik for the next two years.
Essential to the work is the team's collaboration with locals.
"The communities have clearly expressed that they want to not just help plan the project, they want to be out and they want to see what we see and they want to go where we go. And they really want to participate [not just] in the monitoring, but also in the research," said Roy-Léveillée.
Of particular concern to communities is how the permafrost thaw could limit access to land, hunting and fishing — and even render homes unstable.
"It impacts people very strongly because it's an important part of their identity and traditional life, their cultural identity," said Roy-Léveillée.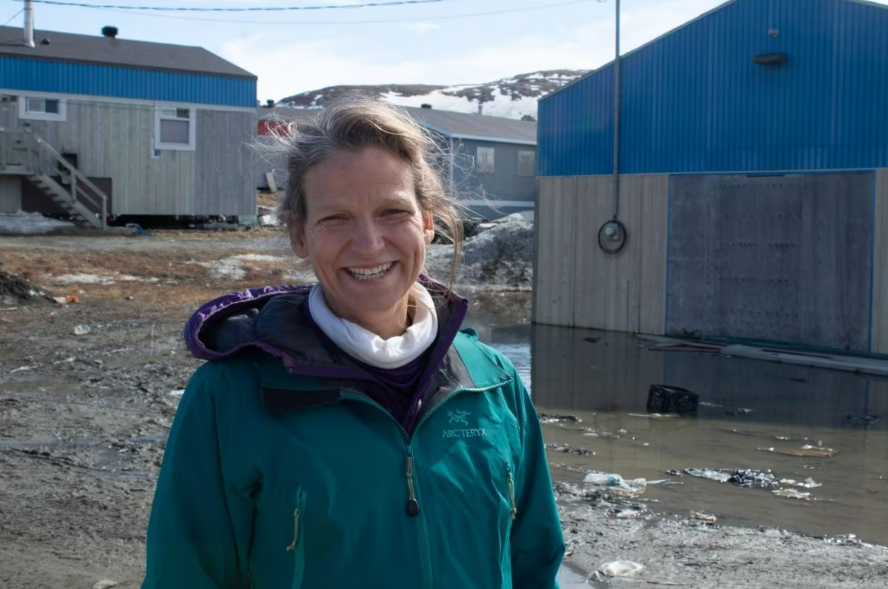 "We had people showing up in scientific conferences and standing up and saying 'We need people to come and help us right now because we don't know what's going to happen.' People can't sleep and they're worried everything's going to fall down the hill."
'We see cracks forming'
That's the case for some people in Salluit, located in the far north along the Hudson Strait, said Cameron.
"Every year we see the shifting of the houses, including my own," he said.
"When the thaw comes, the ground is heaving a little. So we see cracks forming at certain sections within the house and in the late fall, when the ground is freezing again, the building shifts again."
He says these cracks are only a few millimetres wide but visible in the walls and ceiling.
"You do get worried at times, especially in some of the new development areas," said Cameron.
"There's a duplex that I know in particular with two families … The ground shifted and they have major cracks."
Since the 80s, he says the town has constructed homes elevated off the ground on blocks to allow for airflow and prevent homes from heating the soil.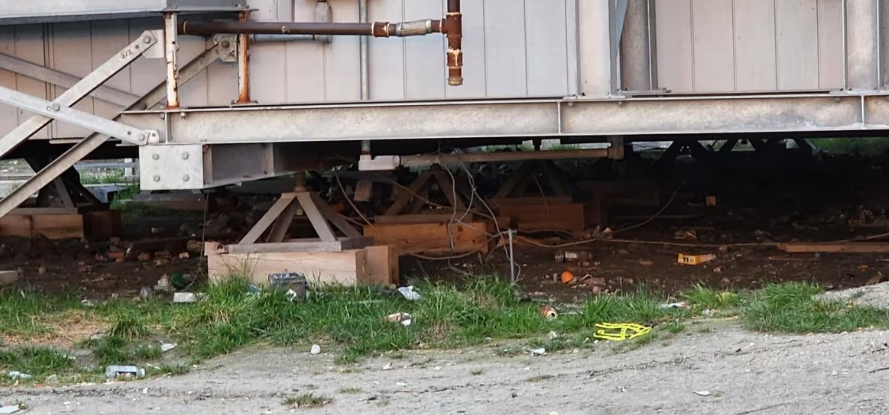 With the shifting ground, he says some units have had to be relocated, as was the case in 1998 after a major landslide.
"There were already 18 residential units in that particular neighbourhood. Those had to be moved, the power disconnected and whatnot, and lifted onto a flatbed trailer," said Cameron.
"We're a small community, so we knew everyone. We even had family that were in that location that had to be relocated. … It was a little stressful during that time because it was something new that hit us."
Some communities are more affected than others because of geology, says Michel Allard, professor emeritus in the department of geography at Université Laval.
He's been working in Nunavik since 1979, spending most of his career studying geomorphology — especially permafrost.
As the permafrost melts in colder regions, he says ice wedges underground melt, creating "little lakes" under the soil. To stabilize people's homes, he says new approaches need to be implemented — and soon.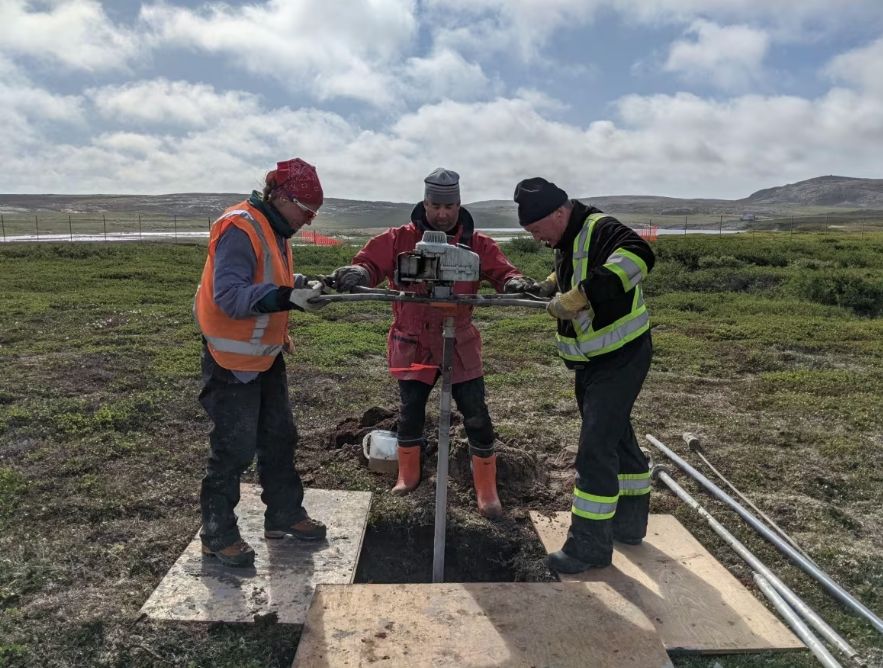 "What we're proposing to do, it's a two-way approach," said Allard.
He says this proposal would see communities use the land differently and sit buildings on bedrock.
"Bedrock has been avoided for construction because it's sloping and so we are proposing now that we drive piles into the rock and we put the buildings on the piles," said Allard.
He said the posts could be placed five to 10 metres down and he is working on a report proposing each community be equipped with drills — especially as the thawing of permafrost accelerates.
"Nobody has really started to reduce greenhouse gas emissions," said Allard.
"We see some shifting already, but the problem will increase in the 2030s and 2040s. And then all the models predict that starting in the 2040s and 2050s and going to the end of the century the permafrost thaw will be accelerating."
He says this means communities have 10-30 years "at the most" to adopt adaptation measures.
The collaboration with researchers like Allard makes Cameron optimistic about the future.
"If we're working together we can mitigate and minimize a lot of potential risks to the community," said Cameron.
A report written by Rachel Watts
Related stories from around the North: 
Canada: $20 million in debt forgiven by Housing NWT in last 3 years, CBC News
Russia: Melting permafrost may release industrial pollutants at Arctic sites: study, Eye on the Arctic
Greenland: Glowing snailfish full of antifreeze proteins found off coast of Greenland, Eye on the Arctic
United States: Ice decline in Bering Sea could affect carbon export and fish ranges, Eye on the Arctic