$20 million in debt forgiven by Housing NWT in last 3 years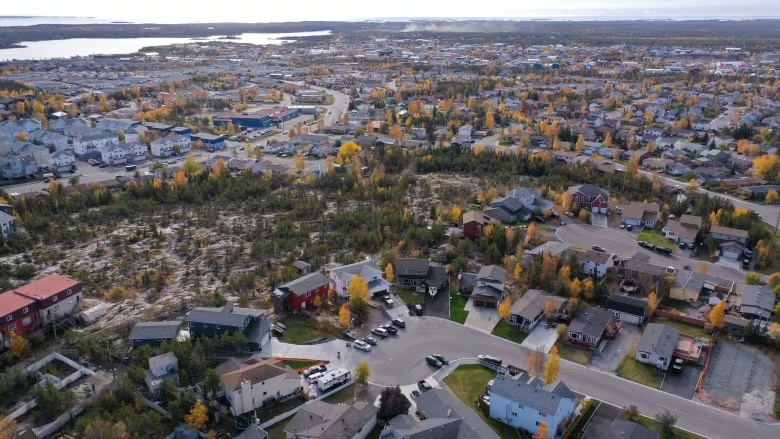 Housing NWT going through old mortgage files to 'clean them up'
Housing NWT has forgiven more than $20 million in mortgage and rental debt in the last three years.
Not related to the recent motion put forward by MLAs, Housing NWT president Eleanor Young says there has been a lot of effort at the corporation to go through the dated mortgage files to qualify for forgiveness.
"Let's just clean them up because, you know, continuing to put time and effort into collection, if collection is not possible it is not the best use of our resources," Young said.
In the last three years, the corporation has forgiven  $20.69 million with $8.67 million from the last fiscal year, $10.84 million from the 2021-22 year and $1.18 million in 2020-21.
"If you look at this year, the number was quite significant. There was a fairly large amount written off but that is not always the case," Young said.
The policy, under the finance department, is dated April 2016 but according to data from Housing NWT, no debt was forgiven from 2016 to 2020.
"I wasn't here then, I don't know exactly what happened," Young said.
The department did not provide further information by deadline.
The remaining arrears debt is $16.5 million — with $4.9 million in mortgage arrears and $11.6 million in rental arrears.
3 categories for debt forgiveness
Explaining how the debt forgiveness works, Young explained that there are three main categories under the policy.
First, there are individuals who have died with outstanding debt. Second, there are those who have declared bankruptcy.
Third, there are those from whom it's unlikely the debt will ever be collected.
"In those cases, there's a series of things that we need to be able to document to say that all reasonable efforts to collect have been taken and that despite those efforts we've been unable to collect the debt," Young said.
There are several steps the corporation will take to collect debt before requesting forgiveness.
If someone with Housing NWT starts falling into arrears, the first step is to send a notice to clients. From there, the corporation might offer an opportunity to enter into a payment plan or explore other avenues.
There is a significant amount of effort made to collect, Young said.
If that fails, the corporation can seek a payment order through the rental office, and if housing gets the order, they can file that with the Supreme Court where income can potentially be garnished.
"There are certain things we can garnish, and it's really wage, income and tax returns. We cannot garnish pensions, which I know is a bit of a common misunderstanding out there," Young said.
If all collection mechanisms fail, then Housing NWT presents the file to the finance department which determines if the client meets the criteria for debt forgiveness.
Will all debt be forgiven?
Earlier this year, MLA Jane Weyallon Armstrong put forward a motion in the Legislative Assembly to forgive debt held by elders and residential school survivors owed to Housing NWT.
Young confirmed Housing NWT is looking into the motion.
"There's a fair amount of analysis and work underway right now with regards to the motion, whether it can be achieved, if so, what has to be done to achieve it," Young said.
Housing NWT will return to the assembly in August with a response.
Related stories from around the North: 
Canada: Quebec coroner links infant deaths in Nunavik to overcrowded housing, CBC News