Enterprise, N.W.T., '90 per cent gone' after wildfire ravages community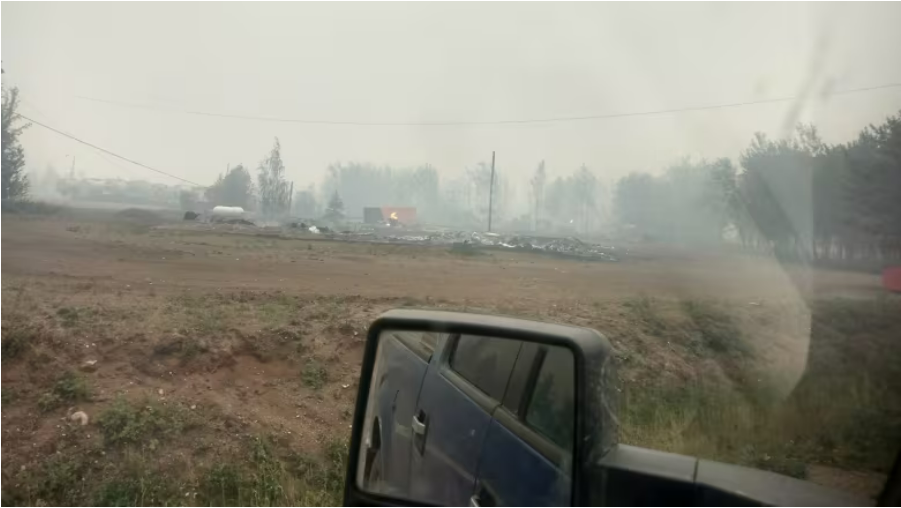 What you need to know about the N.W.T. wildfires:
Evacuation orders issued for communities of Hay River, Kátł'odeeche First Nation, Fort Smith, Enterprise, Jean Marie River 
Evacuation orders issued for cabin and home owners on North Prosperous Lake, North Prelude Lake, all of River Lake and Highway 3 from kilometres 284 and 320 
Yellowknife city council declares local state of emergency; city is not under evacuation notice, alert or order
Highway 1 is closed from the Alberta border to kilometre 140, Highway 2 is closed, Highway 3 is closed between Behchokǫ̀ and Yellowknife, Highway 5 is closed and the Jean Marie River access road is closed
Phone and internet interrupted through South Slave region; it will be at least 24 hours before communities back online, says NorthwesTel
First responders pulled out of Fort Smith; relocating somewhere safer
Canadian Armed Forces sending 124 soldiers to aid in territory's wildfire response, expected to arrive Wednesday
Michael St Amour's Tuesday started off like most everyone's — eat breakfast and shower — but the rest of the day is nowhere near normal.
"Start calling people and telling them that they either have a home or not. That's my day today," said St Amour, the mayor of Enterprise, N.W.T.
While he's yet to return to the community and see the damage for himself, he says he's been told there's little left.
"I think there's seven or eight houses left and three or four businesses," he said. "Between 85 and 90 per cent of the community is gone."
On Sunday, most of the communities in the South Slave region were ordered to evacuate due to multiple wildfires either directly threatening communities or threatening to close highways connecting them to the rest of the territory.
Enterprise, Hay River, Kátł'odeeche First Nation, Fort Smith, Salt River First Nation, and Jean Marie River are all under evacuation orders. Kakisa remains under an evacuation alert.
The fire that burned Enterprise was initially closer to Kakisa. However, on Sunday strong winds pushed the fire nearly 40 kilometres to the east, ultimately reaching Highway 2.
"[Fire] SS052 has engulfed Enterprise — crews are currently assessing the extent of structure loss," reads the territory's wildfire update web page.
The territorial government has also updated its public safety web page with information for evacuees from the South Slave region.
Evacuees that ended up in Yellowknife and need accommodations can call 867-444-0618.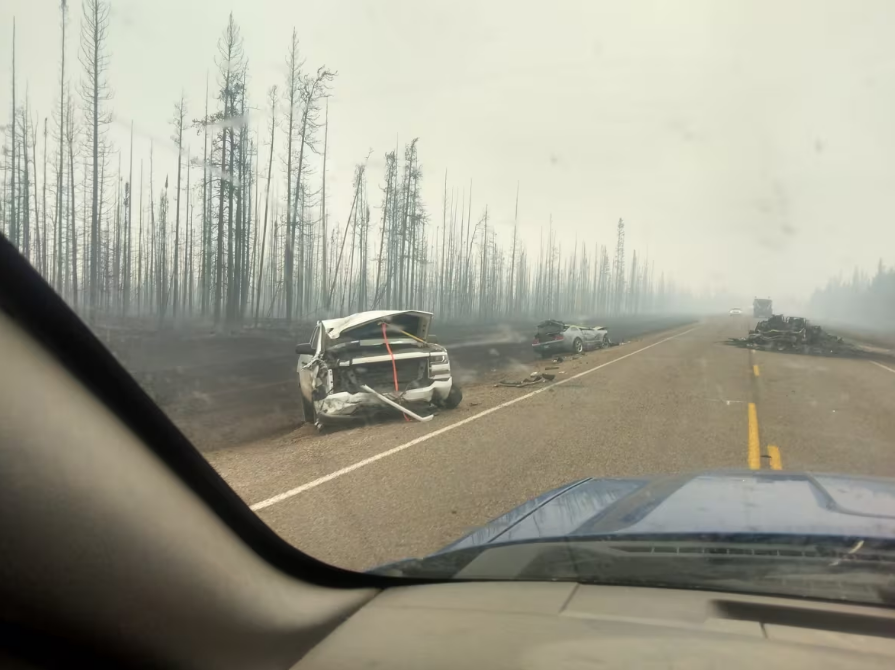 Like St Amour, many residents have taken refuge in High Level or Grande Prairie, Alta. since the evacuation — some driving nearly through the fire.
With an ongoing communications outage in much of the southern N.W.T., sharing information has been difficult.
St Amour says residents that he's managed to speak to are worried as information trickles out, especially through social media.
"Some of it is very negative and I'd like people to stop posting stuff," he said.
"People are driving through Enterprise and taking pictures of things before I have a chance to tell people the bad news or the good news," he added. "It really heightens the tension."
St Amour has also seen videos and photos of the remnants of his community.
"It's really gut wrenching," he said. ,
St Amour said the community's council will have a special meeting Tuesday morning and start communicating with residents about next steps.
The mayor is urging residents to stay patient.
"We're gonna rebuild and we're gonna be there stronger."
Related stories from around the North:
Canada: Local state of emergency declared for Yellowknife, CBC News
Norway: Smoke from Canadian wildfires forecast to reach Norway, The Associated Press
Russia: New NOAA report finds vast Siberian wildfires linked to Arctic warming, The Associated Press
United States: Wildfires in Anchorage? Climate change sparks disaster fears, The Associated Press