Trudeau convenes emergency meeting to discuss N.W.T. wildfires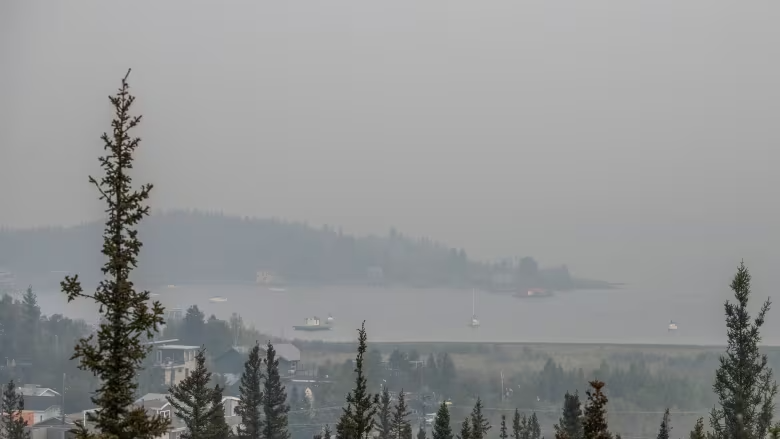 Canadian Armed Forces already providing airlift resources and other support
Prime Minister Justin Trudeau is convening a high-level emergency meeting to discuss the wildfire situation in the Northwest Territories.
On Wednesday Yellowknife residents were ordered to begin evacuating the city immediately as wildfires approached. The extraordinary evacuation order affects nearly 22,000 people.
According to his itinerary, Trudeau, who has been on vacation in Tofino, B.C., will convene the Incident Response Group, made up of high-ranking officials and cabinet ministers.
A source speaking on background said it's the most serious type of meeting the prime minister can hold.
The Incident Response Group is described as "a dedicated, emergency committee that will convene in the event of a national crisis or during incidents elsewhere that have major implications for Canada" and has previously met on how to handle the 2022 blockades in Ottawa, the shooting down of Flight PS752 in Iran and the killing of Washington Post columnist Jamal Khashoggi.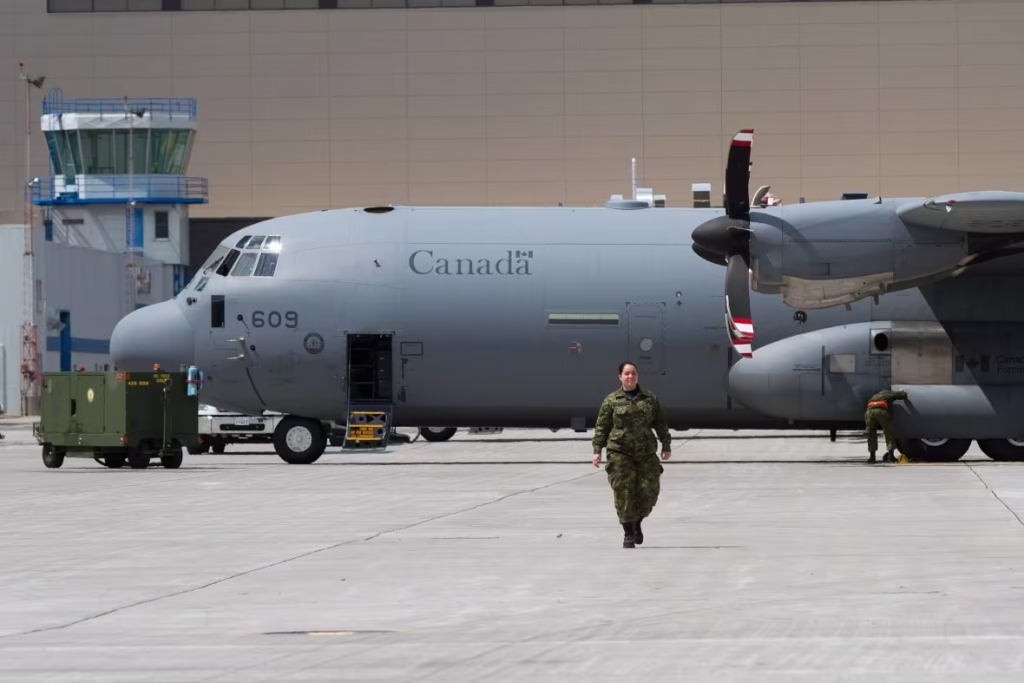 A spokesperson for the Department of National Defence said Thursday they don't have details yet on what role it will play in the  emergency evacuations. The Canadian Armed Forces has about 120 members deployed to the territory.
"Basically, the situation is very fluid and evolving quickly," said Jessica Lamirande.
The Royal Canadian Air Force has four aircraft that could help with evacuations and one on standby. They include:
One CC-130 J Hercules in based in Yellowknife.
One CC-138 Twin Otter in based in Yellowknife
Two CH-146 Griffon helicopters in based in Yellowknife.
One CH-146 Griffon helicopter based in Edmonton on 12 hours' notice to move.
Earlier this week Defence Minister Bill Blair also authorized the Canadian Armed Forces to provide personnel and resources to help with Type 3 firefighting and evacuation, logistics, planning and co-ordination support.
The Canadian Coast Guard is also offering equipment, including water pumps.
The federal government also says it's funding response and recovery activities for eligible First Nations communities through Indigenous Services Canada's Emergency Management Assistance Program.
---
The territorial government has provided the following information for residents: