Svalbard cruise season in full swing, but unlikely to hit pre-pandemic record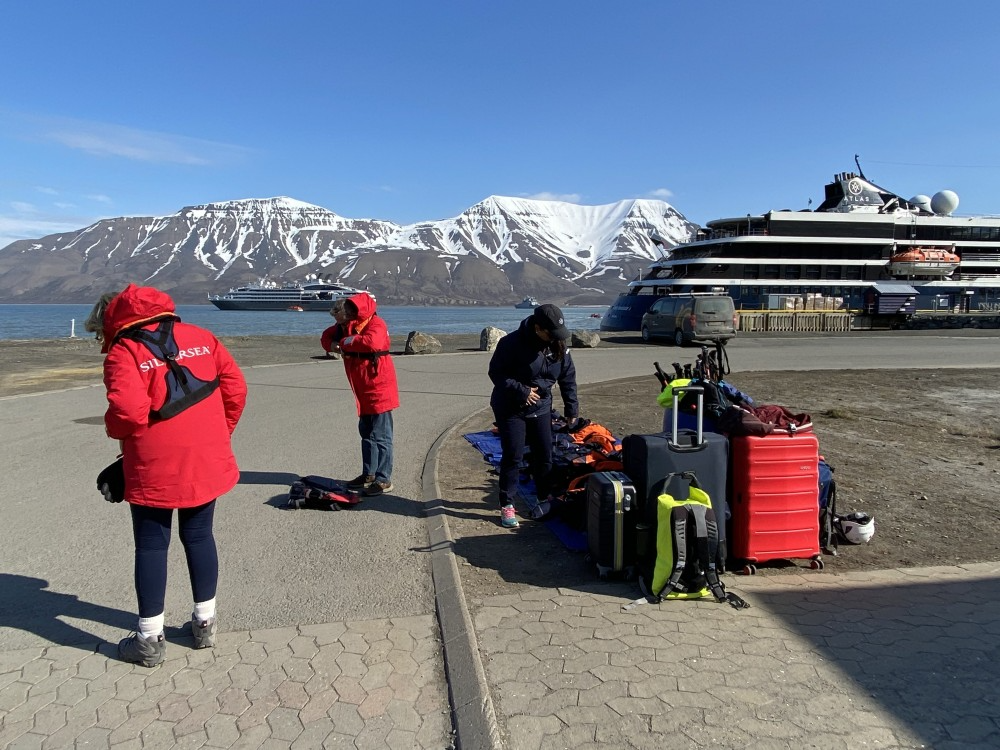 About 25 cruise vessels are currently sailing the rugged, remote Svalbard archipelago with thousands of passengers hoping to get a glimpse of polar bears and other Arctic wildlife.
The number of cruise ships is expected to be near pre-pandemic levels for the season lasting from April til October, with a peak now mid-summer.
"We are not expecting an increase, as it looks for now," says Eva Britt Kornfeldt, head of Svalbard Cruise Forum, a network of local actors in Longyearbyen working with tourism.
It is crowded in the small port, where only one cruise ship at a time can be moored. Several others are at anchor in the waters just outside, shuttling passengers onshore with smaller crafts.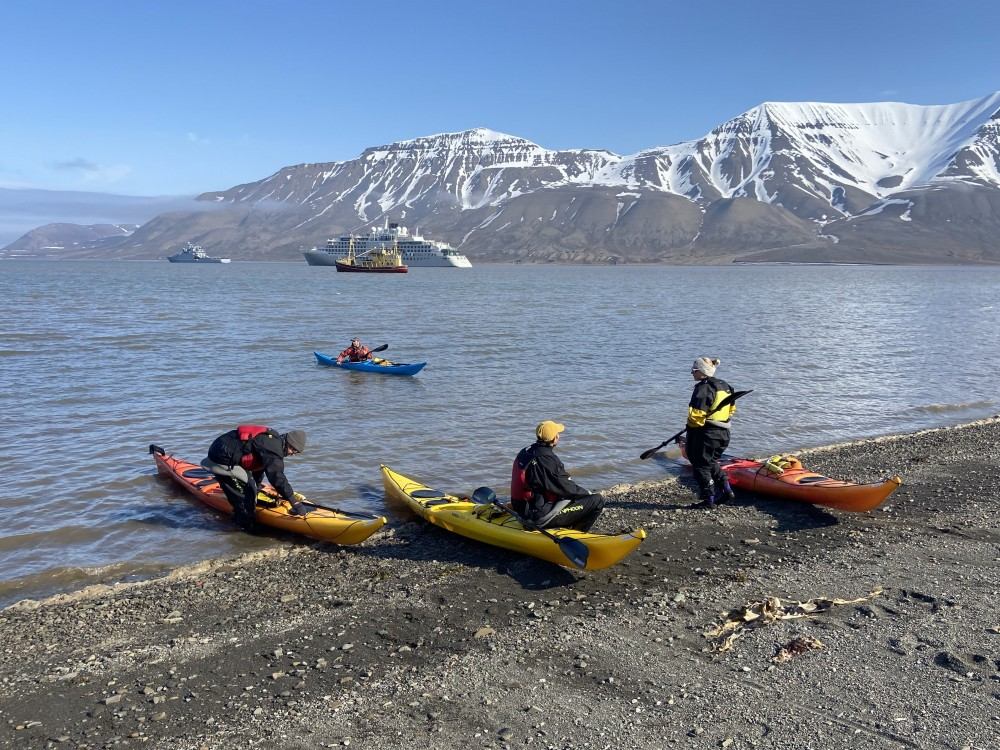 Although Longyearbyen is in the high Arctic at 78° North, temperatures have been unusually warm this summer. Those kayaking in Adventfjorden under the Midnight sun, however, need dry suits and thermal clothing. Water temperature seldom exceeds 5°C.
The warming Arctic is one reason for many to buy a two weeks voyage onboard some of the world's most luxurious expedition ships sailing around the Norwegian Arctic archipelago. Less sea-ice allows for sailings into remote destinations, especially north of Spitsbergen and the Nordaustlandet islands.
On Tuesday, five of the 25 expedition cruise vessels currently at Svalbard were sailing above 80°N, according to the online MarineTraffic live ship-spotting site. In addition are a number of smaller, local based, vessels bringing tourists to snow-covered beauty spots, for the most in Isfjorden and along the western coast of Spitsbergen island.
Eva Britt Kornfeldt says they had estimated about 67,000 passengers to Longyearbyen in 2023. Of those were 26,000 on expedition vessels, while some 41,000 were expected to arrive on larger cruise vessels.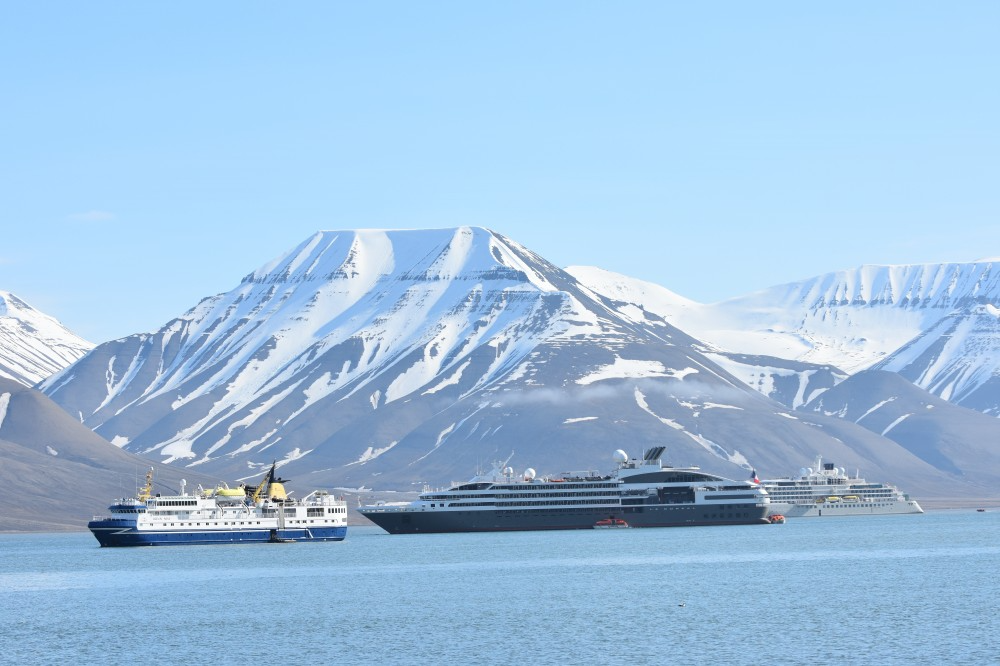 "It looks like our estimates were too high," she says, pointing to the fact that each voyage on average is filled to less than 80 percent of capacity.
That means is unlikely to see as many passengers as 2019, the last season before the outbreak of COVID-19. In 2020 and 2021, the number of tourists coming to Svalbard fell dramatically, while the numbers of cruise passengers in 2022 reached almost 44,000.
Related stories from around the North: 
Canada: Airlines' new routes from N.W.T. to Ontario can capitalize on int'l tourism: expert, CBC News
Iceland: Study touts domestic tourism potential in Nordics, custom approach needed for Arctic, Eye on the Arctic
Russia: Old icebreakers eye upgrades for Murmansk-Vladivostok tourism, The Independent Barents Observer
Sweden: Reindeer herding affected by increased tourism in Swedish mountains, Radio Sweden