Snow print DNA analysis allows for innovative monitoring of polar bears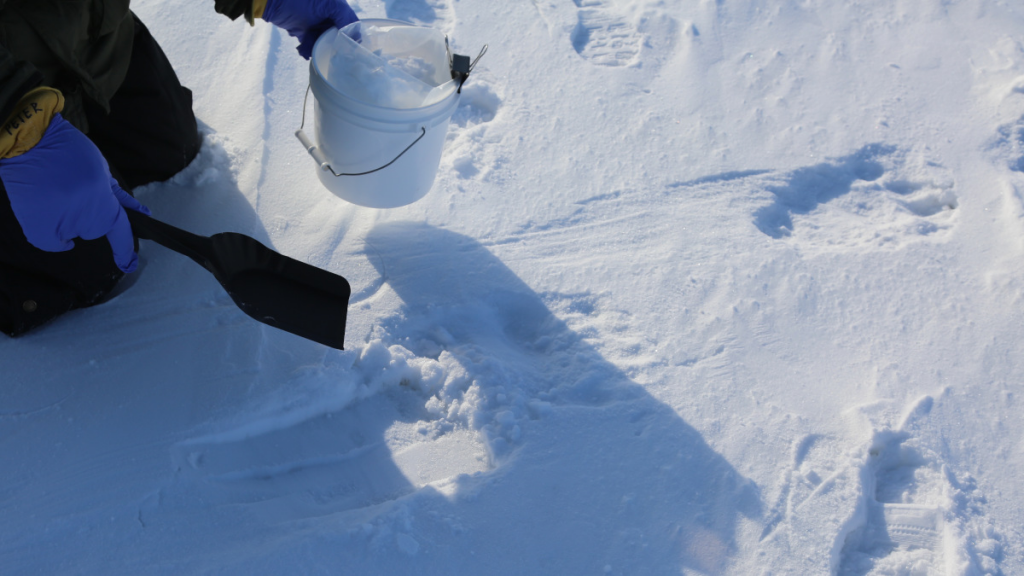 A team of researchers at the University of Idaho have found a way to scrape DNA from polar bear snow prints, something they say could become increasing helpful as climate change complicates more traditional methods of population monitoring. 
"Our objective was to determine whether individual identity and sex could be identified in free-ranging wild polar bears using e-DNA collected from their paw-prints in the snow," the researchers said in their paper published in the journal Frontiers in Conservation Science.
"To our knowledge, the results of this study are the first to demonstrate that this is possible and can be achieved for a reasonably high percentage of samples (~50%)."
To do the study, the researchers collected snow from polar bear paw prints in the Arctic Alaskan villages of Utqiaġvik and Kaktovik. 
The team included both wildlife biologists and Iñupiat hunters from the region. 
The travelled on land, and on sea ice, and sampled snow from freshly-made paw prints where there'd been evidence of just one animal.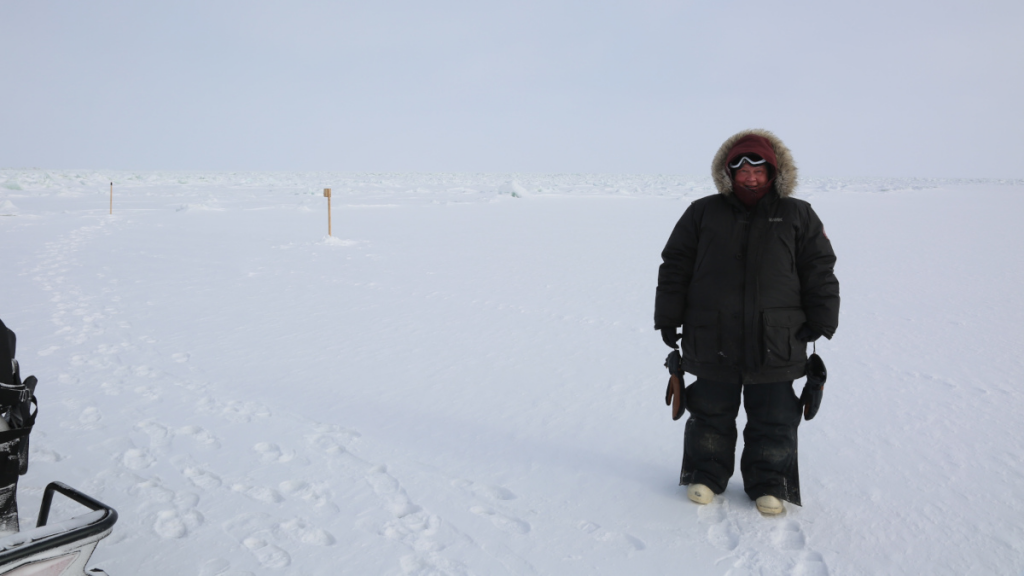 In total, they gathered samples from 13 distinct polar bear trails.
"Most of the polar bear trails sampled yielded DNA with sufficient concentrations to amplify some n-DNA loci, but individual identity and sex were determined in roughly half of the samples," the paper said. (n-DNA loci refers to multiple specific positions on a chromosome where genetic markers are situated.)
"Our amplification success and genotyping error rates are comparable to other bear studies that have analyzed low quality sample types; e.g., hair, feces, or saliva from carcasses. Meanwhile, the absence of polar bear DNA from the field negative control samples and limited evidence of mixed samples suggested that the sampling and storage protocols we employed were sufficient for avoiding genetic cross-contamination."
Less invasive option for population monitoring
The Arctic is a complex and expensive place to collect samples from. Climate change is also making things more challenging as it's affecting the sea ice polar bears use to hunt and travel.
Traditional methods of monitoring polar bears involve aerial surveys from helicopters, tranquilizing the animals, and subsequently collecting DNA.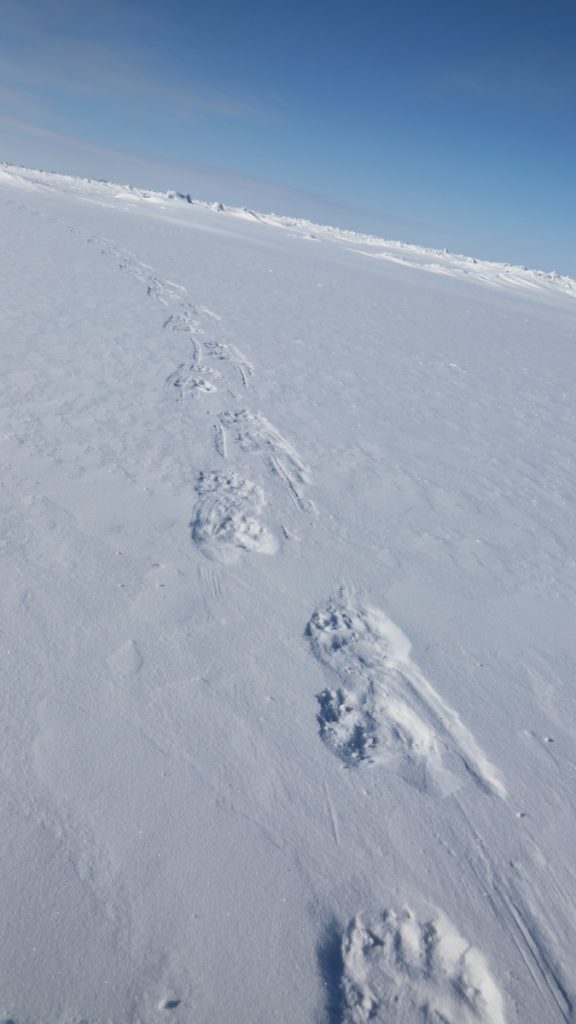 Scraping snow prints for DNA, although still experimental, could offer a non-invasive and low-cost way to monitor the animals in future, the researchers say.
"At a time when well established polar bear research methods have proven to be less viable due to deteriorating sea ice conditions, the need to develop complementary research methods has become more pressing," the paper said.
"And while the collection and analysis of e-DNA is unlikely to completely replace the use of live-capture methods for polar bear research, it can augment sample sizes for certain investigations, and be particularly useful for application during times and in locations not available to aircraft-based methods due to poor sea ice conditions or subsistence hunting restrictions."
Related stories from around the North: 
Canada: Canada announces $1.43 million for Inuit protected and conserved area on Hudson Bay island chain, Eye on the Arctic
Norway: On thin ice, more polar bears move from Svalbard to Franz Josef Land, The Independent Barents Observer
Russia: Polar bears face extinction in Svalbard and Arctic Russia says scientist, The Independent Barents Observer
United States: Alaska polar bear den disturbances part of 'death by a thousand cuts,' researcher says, Alaska Public Media