Kremlin propagandist Maria Zakharova hits out at Norway: "Real zoocide"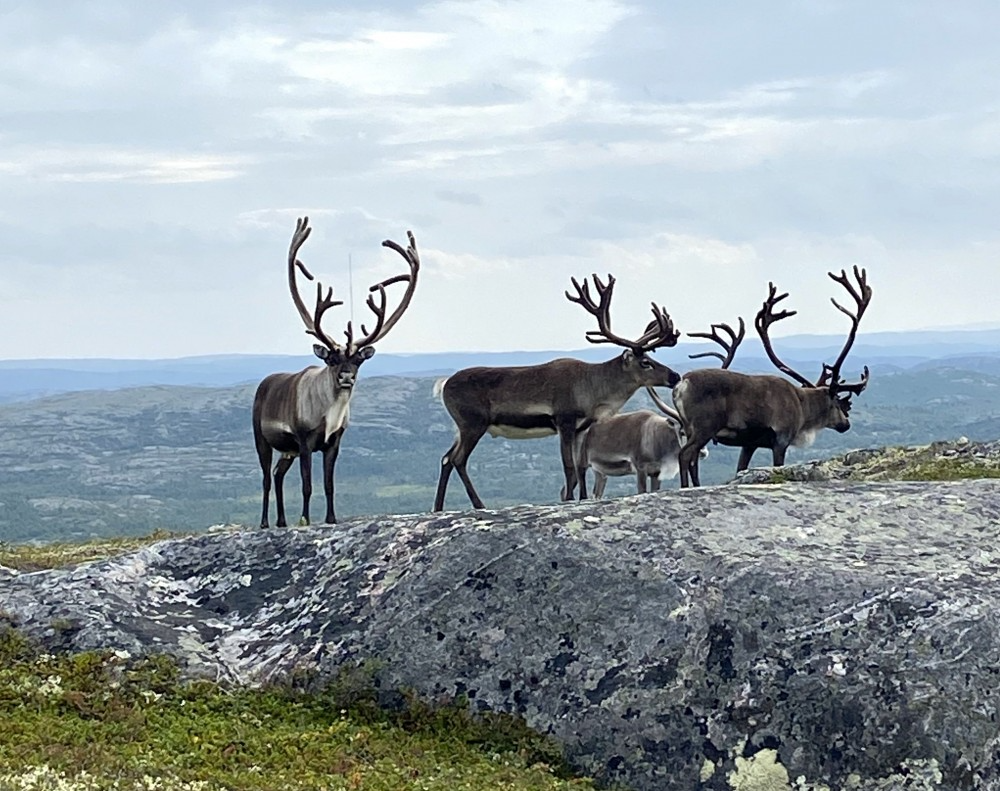 40 reindeer that crossed into Russia to graze were slaughtered upon return to Norway, a move used by foreign ministry spokeswoman Maria Zakharova attempting to stir up conflict between indigenous Saami and the Norwegian state.
"The spirits do not forgive this," Zakharova said in a post on Telegram, pointing to the old Saami legend about Mayandash, an ancestor to the herders who was a reindeer shapeshifter.
"The Norwegian neoliberal and animal haters from veterinary authorities wanted to spit on the feelings of the Saami and their mythology," she continued.
Being one of the highest-ranking officials in the Foreign Ministry in Moscow, Zakharova is a well-known purveyor of Russia's disinformation and propaganda. Norway is among her favorite countries to verbally lash out against at the ministry's weekly briefing of lies.
Problems with reindeer 'illegally' crossing into Russia in the northern borderland seeking better pastures is nothing new. This year, though, the animals made worldwide headlines as the Pasvik Zapovednik (nature reserve) demanded 47 million kroner (€5,2 million) in compensation from Norway for the "significant damage" caused by the deer.
That is more than €100,000 for each of the 42 reindeer that since December last year walked over the border.
This week, the Norwegian Agriculture Agency said 40 of the animals were brought back, but all were slaughtered after an order by the Food Safety Authority. Norway has a general ban on import of animals from countries subject to restrictions due to serious contagious diseases.
"They were executed, … Real zoocide," Maria Zakharova said and rhetorically asked where are the "vaunted animal rights activists? … Greenpeace, WWF?"
The same two organizations were this summer listed as undesirable in Russia and are shutting down activities.
"For the indigenous inhabitants of Norway, the small northern Saami people, what happened is blasphemy and sacrilege," Moscow's spokeswoman continued.
Violation of Saami rights is similarly highlighted by the Russian Foreign Ministry in its annual report on problems with human rights in Norway.
Cultural cornerstone
Reindeer husbandry is of great importance for Saami communities; for economy, culture, and employment. More than 3,000 people are active in reindeer husbandry, the majority of them in Finnmark, Norway's northernmost region bordering Russia to the east.
The number of reindeer varies from year to year. Of the about 214,000 in 2020, some 50,000 were slaughtered.
Meanwhile, Norway is currently in full swing with rebuilding a reindeer fence along parts of its border with Russia to stop animals of creating more tensions with both the neighboring Pasvik Nature Reserve and propaganda trolls in Moscow.
To be completed before the winter, a stretch of seven kilometers of the most exposed grazing land will be reinforced, the Agriculture Agency informs.
The two remaining Norwegian reindeer still on the Russian side of the border have the full attention of Maria Zakharova:
"If anyone sees two surviving deer, I suggest not to return them to the evildoers in Norway. Nothing good awaits them there."
Related stories from around the North: 
Canada: Northern premiers say Canada can't have Arctic security without infrastructure, The Canadian Press
China: Satellite imagery reveals construction progress on new Chinese Antarctic base, Eye on the Arctic
Denmark: Danish policy prioritizes low-conflict Arctic amidst Russian tensions, Eye on the Arctic
Iceland: Icelandic embassy suspends operations in Moscow, Eye on the Arctic
Norway: Svalbard's travails in a changing Arctic, Blog by Marc Lanteigne
Russia: Russian inner bastion exercise overlaps into Norwegian economic zone, The Independent Barents Observer
Sweden: US bombers land in northern Sweden for first time, Radio Sweden
United States: Russian, Chinese vessels near Alaska reminder of 'new era of aggression': Senators, Eye on the Arctic