Northern airlines in Ottawa to talk wildfires, climate change and infrastructure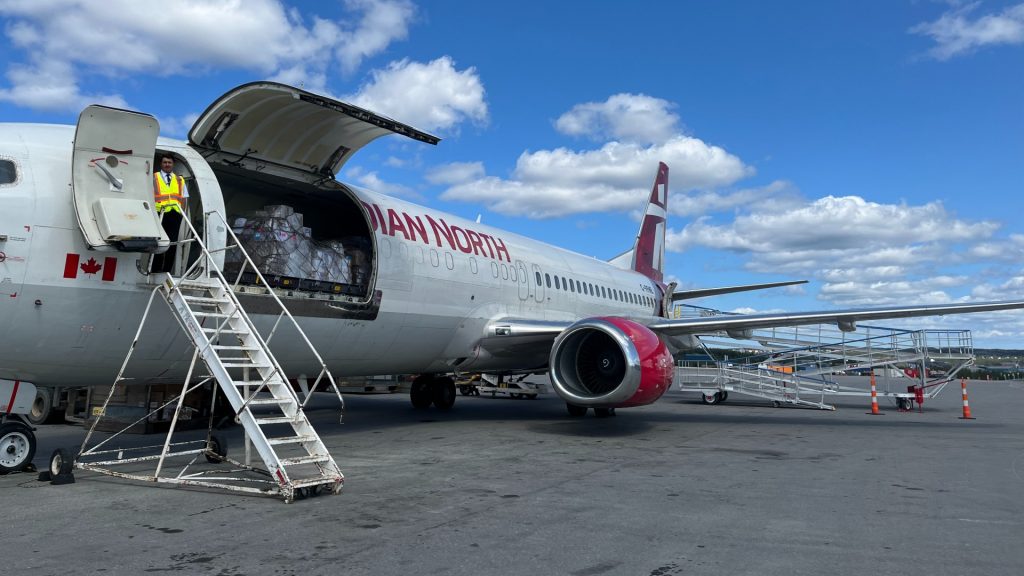 By Caitrin Pilkington · CBC News
Members of the Northern Air Transport Association (NATA) were in Ottawa on Thursday to discuss the way climate change, aging infrastructure, and staffing challenges are affecting their industry in the midst of an unprecedented forest fire season.
Representatives from 14 different northern airlines, including Air North and Canadian North, say deteriorating northern infrastructure and climate change are creating safety concerns for staff and passengers.
NATA members played a key role in evacuating several northern communities over the last two months as well as in fire suppression. They say the severity of northern wildfires has taken a toll, and is unlikely to be the last climate impact experienced by the industry.
"[Airports] were already in need of some enhancements to keep up with current technology, and obviously, when you're building things like gravel runways on permafrost, global warming and climate change is certainly not going to help," Aaron Speer, vice-president of Canadian North, told CBC News.
Joe Sparling, president of Air North, shared those concerns.
"Much of the northern airport infrastructure was built during World War II," Sparling said. "We only have a handful of paved runways and most of the non-paved runways were built to accommodate a DC-3 aircraft, which is an aircraft from the 1930s."
Sparling says that as northern carriers continue to upgrade and modernize their fleets, airports must be able to accommodate the newer aircraft.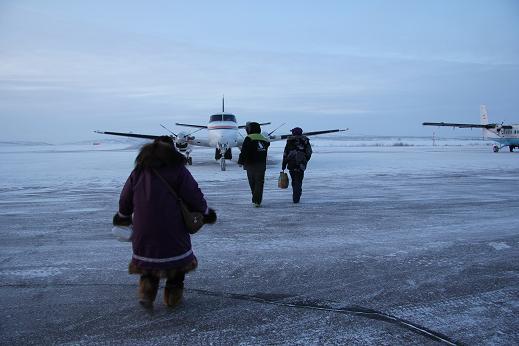 He's looking to see longer, paved airstrips, improvements to weather infrastructure, and the improvement of approach capability so pilots are able to safely land during bad weather instead of turning back.
"We want to make sure northern projects don't get overlooked, because they're extremely essential to the communities that require them," Sparling said.
According to Sebastien Michel, director flight operations for Air Inuit, poor surface quality on northern runways routinely damages aircraft. He believes it may soon get to a point where planes can no longer safely land.
For many northerners, access to airline services has become more critical than ever. More than 65 First Nation communities across Canada were evacuated this summer due to nearby wildfires. Many of those communities have no road access.
In the N.W.T. last month, hundreds of people were flown out of Yellowknife and Hay River by Air North over a matter of days when those communities were evacuated.
'Smoke reduces visibility'
Sparling, Michel and Speer were part of the team that planned to share their wildfire experiences with federal leaders on Thursday.
"The smoke reduces visibility significantly, and it could reduce it to a point where you couldn't fly in there," said Sparling. "Yellowknife has a precision approach."
The airlines say that as climate change impacts become more severe, the industry will need to adapt to more frequent instances of challenging weather conditions, like heavy wildfire smoke and storms.
"With respect to the community of Old Crow [Yukon], you know, the decision to evacuate or not was a bit of a critical decision," said Sparling. "Had the decision been left too long we would have been unable to do an evacuation. So while it didn't affect our operations, it certainly could have."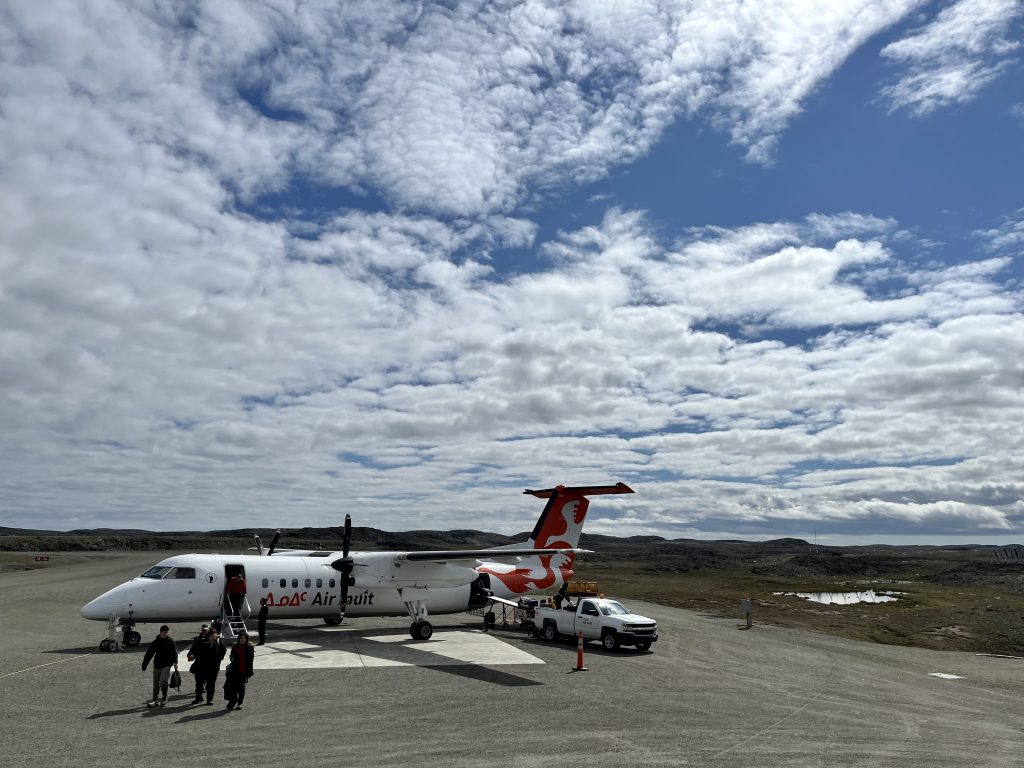 Northern airlines are also hoping to address labour shortages. Michel said he and his counterparts often feel like "organ donors" to southern airlines.
"We see our pilots, flight attendants, skilled workers going to the south, and this has a huge impact on northern operators and our ability to offer good service to communities."
NATA representatives will be advocating to see more northern training programs so that airlines can focus on local recruitment.
Sparling says he's already gotten a positive response from other levels of government, and he was optimistic about Thursday's meeting with federal officials.
"We're looking to work with them and hope that our concerns relating to infrastructure and the importance of skilled workers in the North are heard," he said.
"So far, we're seeing a good indication that they're open to hearing those concerns and are willing to work with us towards meaningful change."
Related stories from around the North: 
Canada: Extra medical flights to and from Nunatsiavut to continue, Eye on the Arctic
Finland: Record December passenger numbers for airports in Arctic Finland, Eye on the Arctic
Norway: Air France launches flights to three destinations above the Arctic Circle, The Independent Barents Observer