This week Lynn Desjardins and Marc Montgomery present the show.
Listen
We are living in dangerous times, but we are lucky.  In fact we've been lucky a long time.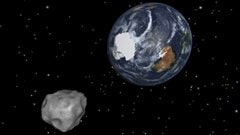 The concern is that asteroids have been crashing into earth for longer than we've been around, it's just that- luckily, most of them are relatively small, and those that do make it to earth tend to land in the oceans, or in very sparsely populated areas.
It should be noted that even small asteroids, say the size of a car, could have potentially extremely disastrous results if the hit the earth when travelling at speeds of tens of thousands of kilometers an hour.
Lynn speaks to Adrew Fazekas. space writer and contributor to National Geographic.
He talks about the the threat of asteroid collisions, and about a new group of former NASA astronauts who call themselves B-612, and whose mission is to try to stop dangerous asteroids from hitting earth,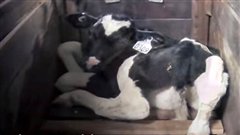 The animal rights group, Mercy for Animals (Canada) has released another secretly filmed video of deplorable conditions at a corporate, factory farming operation.
This one was at a veal calf operation in Quebec. It shows employees physically abusing the calves , and what appears to be some inhumane conditions in the tight "veal crates" in which the male calves spend their short lives.
The operation says it was an isolated incident and the employees involved in the abuse are gone, but MFA says the operation was selected at random and believes the conditions are similar throughout the industry.
Marc speaks with Krista Osborne, director of operations for MFA (Canada)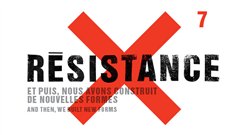 The theme for this year's Quebec City contemporary art biennial is "Resistance- and then we built new forms"
Wojtek spoke to the curator, Vicky Chainey-Gagnon, about why she chose this theme and why she feels artists are naturally activists.
Note: for the full length  interviews, please visit the "Highlights" section