They're known in Canada as "left lane hogs", and ultimately by several other less pleasant names, by people in cars backed up behind them on the highway, unable to pass.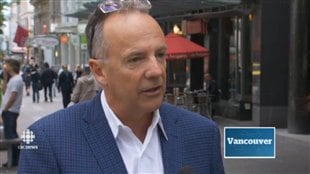 On multi-lane highways in Canada, when there are two or more lanes in the same direction, the left lane is for passing only. There are laws stating this but they are only very rarely enforced in any province.
The lane hogs are people who insist on driving leisurely in the left lane, forcing other drivers to pass on the right (illegal in some cases) or stay backed up behind them.
Although left lane hogs are common all across Canada, a movement is beginning in Canada's west coast province of British Columbia to get drivers to move over. They want the province to take similar action to that of the US state of Washington
There, a campaign is in full swing to get drivers dawdling in the left lane to move over, often with a warning but sometimes with a $124 ticket.
Groups like SENSE in British Columbia have long advocated for greater enforcement of left lane laws.
Now the BC Ministry of transport says "Proactive measures are coming to encourage motorist to stay on the right. We expect results of the review in early July"
There is a bit of conundrum though. The speed  limit on most highways across Canada is 100 km/h. So if traffic flow is 110 or 115, which is quite common, someone could be "hogging" the left lane by staying with the speed of traffic, but also breaking the law, along with everyone else, by technically exceeding the speed limit.