Sydney Nova Scotia painter Onni Nordman is a workaholic. He spends endless hours in his studio beside the cottage on a cliff in Cape Breton with the sea and sky he shares with his wife and manager Paula Muise.
Listen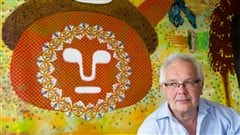 He says painting isn't something that he acquired, "it's a condition" he says, something he always had.
Nordman, a 2009 recipient of Nova Scotia's Established Artist Recognition Award was recently inspired by a children's book he picked up at used book store. It was called "Bonanza- Killer Lion". He said he noticed how the line drawings to illustrate the story seemed to somehow closely mimic the 12th century book on zen known as the 10 bulls.
That was the theme and title he used to create his own interpretation  of the zen drawings and the children's book illustrations.
His Ten Bulls series will be at the Pasinger Fabrik, where he will be artist-in-residence, in Munich, Germany, April 15 to May 31.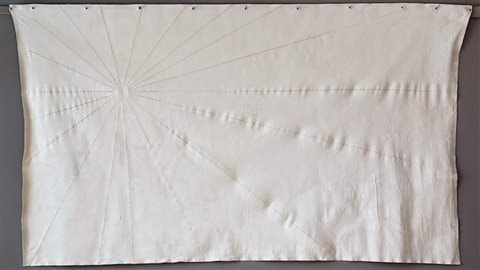 Nordman will then travel to Helsinki for another exhibition, this one inspired by Finnish painter Akseli Gallen-Kallela's illustrations of the Finnish epic The Kalevala for Onni Nordman: Maalaus in June at Galleria-Artika in Helsinki.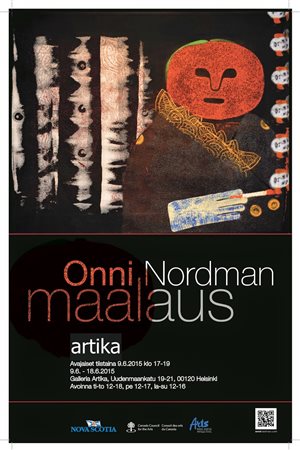 I hope you enjoy my conversation with Onni Nordman whom I reached in Germany