Canada's environment minister has sent a letter to provincial leaders saying most of them are falling short of their targets to reduce greenhouse gas emissions to curb climate change. Dale Marshall of Environmental Defence said the letter is an attempt to draw attention away from the federal government's own failure to act on climate change.
Canada has yet to submit its target to reduce emissions in preparation for the world summit on climate change in Paris this December. So it is asking the provinces to provide detailed plans so that it can devise its strategy.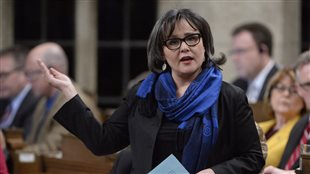 Federal refusal to act called 'unacceptable'
The province of Ontario responded with indignation. "It is unacceptable for the federal government to refuse to act on climate change and simply provide a tally of provincial initiatives as 'Canada's' contribution to fighting climate change," said a spokesman for Ontario's environment minister as reported in the Globe and Mail.
Provinces make progress
The provinces are making headway in the effort to reduce emissions. Ontario has just announced it will join Quebec cap-and-trade scheme after having phased out its coal-fired electricity generating plants. British Columbia has a carbon tax and Saskatchewan is exploring green technologies.
Alberta however is home to the oil and gas industry and is planning to increase its emissions. Marshall says there needs to be a level playing field for provinces and industries across the country.