Your hosts today are Lynn, Carmel, and Marc
Listen
A new study raising more questions about the varying prescription rate of antipsychotic drugs among seniors in retirement homes..
Of 600 residences in the province of Ontario, some gave no antipsychotic drugs and others administered them to 67 per cent of their residents. This wide variation raises troubling questions for health authorities.
While some residents surely need the drugs to mitigate potentially violent behaviour, there is concern that in other cases, residents may be given the powerful drugs to keep the elderly sedated as an alternative to care for the patients when there aren't enough staff to provide that care.
Over all the use of antipsychotics in the residences studied decreased from 32 per cent in 2010 to 29 per cent in 2013. But the wide variation in its use in different residences signals a need to examine the issue closely.  Lynn spoke to Mark Dobrow, a vice-president of Health Quality Ontario That body is the advisor for quality in the Ontario health care system and it prepared the report.
When flowers start to bloom in spring, it's a lovely sight, but for some it's also a time for sniffles and sneezez and itchy eyes.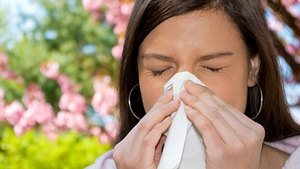 Their allergies return with the blossoms. Others have year-long allergies, some of which can be quite severe, even deadly, being allergic to things like nuts, or seafood.
What most people don't realize is that everyone reacts to allergens such as pollens etc., it's just that not everyone's body reacts the same way.
Researchers at the Montreal Children's Hospital have developed what may be a way to teach the body not to over-react to allergens.
What it means is they may soon be able to develop a vaccine or similar treatment to prevent allergic reactions.
Marc spoke to Dr Christine McCusker who leads the research team.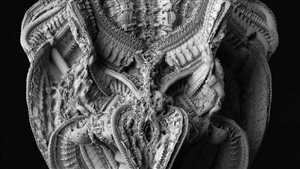 Digital Grotsque is a complex column about 3 metres tall, created by a 3D printer.  It's an example of the kind of complex and detailed obects that are now being created with this new and ever improving technology.
Already 3d printing is being used to create everything from medical prosthetics in surgery and dentistry, to machinery prototypes, artwork ,and even highly controversial guns.
A new show demonstrating some of the technology's potential is being held in Toronto called,  " '3DXL: A Large-Scale 3D Printing Exhibition'.
Carmel spoke to Curator and Director of Collections at the Design Exchange, Sara Nickleson