'The Book of Negroes' written by Lawrence Hill, was a big winner in it's television version at the Canadian Screen Awards. Co-produced by the CBC, the six-part miniseries received nine trophies. It was directed by Clement Virgo who did not even want to read the book initially.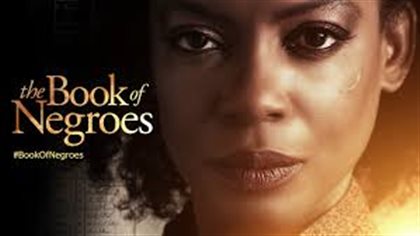 "I had a personal aversion to the title"
"I had a personal aversion to the title," Virgo revealed at a press conference for the Canadian premiere of the six-part series. It was singer Molly Johnson who convinced him to buy a copy of the book, but he said he left it on his coffee table for two months before picking it up. When he did, he said he instantly "fell in love" with its main character, 'Aminata Diallo'. She is the African woman, sold into slavery in the southern U.S., who escapes and makes her way north, to join the Black Loyalist community in Nova Scotia.
The title was also a problem originally for the book's U.S. publisher, which released it under the revised, 'Someone Knows My Name'. With the advent of the miniseries and its broadcast in the United States on the BET network, W.W. Norton released a new edition with the original title.
Lawrence Hill took the title from the name of the historical document that listed the names, of the thousands of freed Loyalist slaves who landed in Nova Scotia.