To start  the new year, your hosts this week, Lynn, Carmel, and Marc
Listen
It seems we don't have a very accurate picture of a wide variety of situations in our own countries.
A new international survey asked people what they thought certain situations were in their country, and then compared that to what the actual situation was.
For example they asked about whether people were happy, and then what percentage of people they thought would say they are happy in their country.  Another question dealt with percentage of home ownership. Another the percentage of Muslims in their country.
It showed a wide variation between perception and reality. In the end, IPSOS global research polling compiled a list of the 40 countries in orrder of which guessed closest to reality and which were the furthest from knowing what the situations were in their country.
Surprisingly, Canadians didn't do all that well, coming in behind about 38 other countries, and the United States was worse.
Marc spoke to Darrell Bricker the CEO  of IPSOS Public Affairs.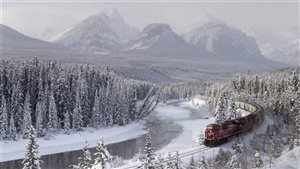 The prestigious New York Times newspaper has named Canada as the place to visit this year.
This comes after another very well-known travel guide Lonely Planet had also named Canada as a destination to visit in 2017.
Part of the reason for the New York Times  decision is because this year is Canada's 150th anniversary and there will be lots of exciting events organized all across the country throughout the year.
Also the national parks and historical sites will have free admission all this year.
Lynn spoke to the Times travel editor Dan Saltzstein.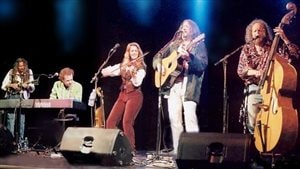 For our Canadian music selection this week, we chose a song about the wonders of radio.
In this case a farmer who bought a radio for his cows to listen to as a way to boost milk production.
However it was also a salute to radio as Norway prepares to end FM radio broadcasting and switch to digital (DAB).
The song which now goes back several years, is called "Radioman".
Our third topic deals with an interesting real estate deal in Quebec.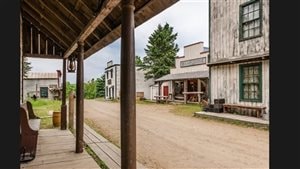 It's 55 hectares of land north of Montreal but with a difference. There's a village, an "antique" village that comes with it.
It's called Canadiana Village and it's a collection of heritage buildings with some additional reproduction facades to represent a typical Quebec village from about the late 19th early 20th century.
It was a popular tourist destination and also popular as a set and background for movies and TV productions.
Now it's for sale. Carmel spoke to  Mary-Catherine Kaija. Sotheby's International's agent.
d