Your hosts, Carmel, Levon, Marc  (video of show at bottom)
Listen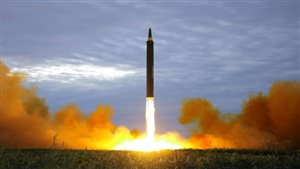 With North Korea's latest ICBM test, world concern increased as this one flew longer and further than any previous missiles.
A Canadian deputy-commander of the North American Aerospace Defence Command (NORAD) addressed a House of Commons committee on national defence in Ottawa, the national capital
He surprised many Canadians when he pointed out that a long held idea that the U.S would shoot down any foreign missiles threatening Canada  was in fact not U.S policy
Levon has an excerpt of a speech by Assistant Chief of Defence's Intelligence at the Canadian Forces speech to the Canadian Intelligence Command explaining what is known of N.Korean nuclear and missile development
*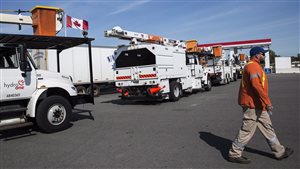 The southern U.S. has been hammered by two successive and massive hurricanes,
One devastated Houston Texas, which was almost immediately followed by another even bigger one, Hurricane Irma, which swept through the Caribbean and into Florida, causing massive destruction to the islands, and the U.S coastal area.
Many Canadian Hydro linesmen and technicians are on their was south to Florida to help restore power to the huge areas which have been blacked out due to downed power lines, and poles
Carmel spoke with Louis-Olivier Batty  a spokesman for Hydro Quebec.
*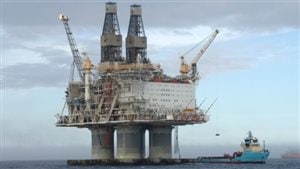 The Canadian government has been quietly seeking input regarding updating rules for offshore oil and gas exploration rigs, in their safety operation and how to deal with accidents and spills
Many say the public consultations have been kept too quiet, such that they didn't even know about them.
Fishermen, aboriginal groups, and environmental groups say they've been left out of the process, and what they do know of the proposals is that regulations are being left more up to the companies own interpretations.
Susanna Fuller, says the regulations seem to be getting weaker not stronger.
She is the senior marine coordinator at the Ecology Action Centre in Nova Scotia.
Images of the week