Your hosts Carmel, Terry, Marc  (video of show at bottom)
Listen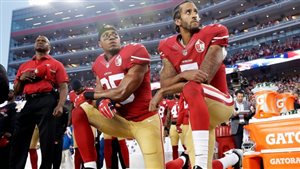 The protests against racial inequality in the U.S. have now spread to be more about the American President.
The man who started it all by kneeling during the playing of the U.S. national anthem, Colin Kaepernick at the start of a National Football League game, is now out of work.
It seems now that a Canadian Football League team may be interested in hiring him to play in Canada.
Terry spoke to Montreal Gazette sports writer Herb Zerkowsky, who covers the Canadian Football League Montreal Alouettes team.
Terry also asked about the possibility of more protests in the CFL in sympathy with those of NFL players, kneeling during playing of the American anthem.
Last week the Saskatchewan Roughriders linked arms as a gesture of solidarity with U.S. players actions.
Zurkowsky says it's a long-shot that Kaepernick might come here, but not impossible.
*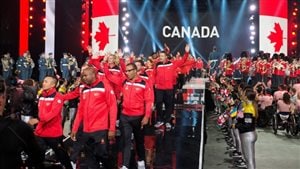 Another sports gathering, this one international, has an entirely different feeling and purpose
The third gathering for the Invictus Games is taking place in Toronto, Ontario. Begun by His Royal Hignness Prince Harry in 2014, the games are to inspire emotional and physically injured veterans and to give them a sense of purpose.
Most veterans will say the transition from military to civilian life is difficult, but when your military career is prematurely ended through injury, it becomes especially difficult.
Marc spoke to David Flannigan, Dominion president of the Royal Canadian Legion, a major sponsor of the event. The Legion is a non-profit organization dedicated to helping veterans in a variety of ways. Flannigan says these games have been a life saver for several severely depressed veterans.
*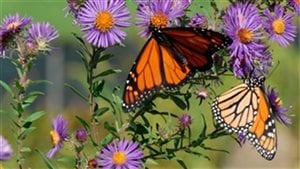 There were lots and lots of colourful butterflies spotted in southern Canada this month.
Most people might have mistaken them for monarch butterflies, although similar these slightly smaller insects are actually known as "painted ladies"
Carmel spoke with Max Larivee, Head of Research and Collections at the Montreal Insectarium.
While we've heard many stories about the decline of monarchs and destruction of their habitat, Larivee says there's room for hope.
He spoke to Carmel about some slightly good news regarding monarchs and the differences between monarchs and painted ladies.
Images of the week