Your hosts, Terry, Carmel, and Marc  (video of show at bottom)
Listen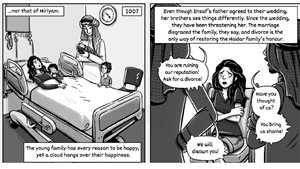 Radio-Canada in Sherbrooke Quebec has created an innovation on their website.
They've created an online graphic novel.
It tells the story of Saudi blogger Raif Badawi. On his blog without directly criticising Saudi rulers, he questioned certain practices in the society such as the restrictions women face.
For such questions he was imprisoned in that country on the charge of 'apostasy" or abandonment of belief in Islam, punishable by death.
He was sentenced to first 6, then 10 years in prison and punishment of 1,000 lashes. He suffered  50 lashes in 2015 after which very little has been heard of his condition or fate.
We speak to Marie Eve Lacas, who is co-researcher and co-artist for the graphic novel.
*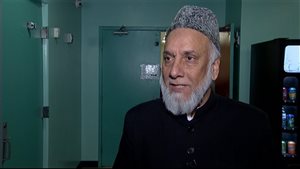 It was a terrifying event that was caught on a security camera. A policeman directing traffic outside a major sporting event was hit by a car and sent flying into the air.
An accident? No, the driver leapt out and began slashing at the officer with a knife before running off.
Later that night at a police traffic check, they recognized the man now driving a rented van.  He then sped away leading police on a high speed chase through town before he was stopped, but only after he had struck 4 pedestrians.
The man was a Muslim and refugee claimant and the incident is thought to have terrorist overtones. Terry spoke to a Calgary Imam about how to curb anger on both sides of the issue.
*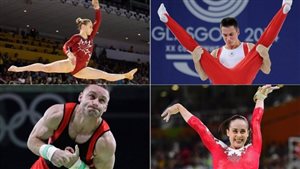 It's a huge international sporting event showing not jest strength, but balance, agility, reflexes, and flexibility.
It's the World Championships for men's and women's Artistic Gymnastics. Some 70 countries are represented with about 500 athletes in the competition which is being held in Montreal
The venue is the Olympic Stadium in the city, the same place where 14-year-old Nadia Comaneci put the sport on the global stage with her scores of perfect 10's.
She has attended the event this week much to the delight of the huge crowds.
Carmel spoke to Richard Crepin, a gymnast in 1976, later a coach, and then an international judge. He is Chief Organizer of the World Championships of Artistic Gymnastics that ended on Friday.
Meilleur de la semaine