Your hosts, Lynn, Levon, Marie-Claude, Marc (Video of show at bottom)
Listen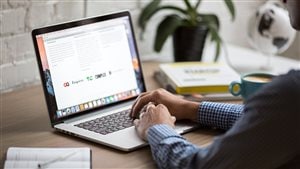 The words "net neutrality" may not mean much to most people, but it is something that affects everyone who uses the net.
Basically it means you have access to all sites, equally. That may end in the U.S. as lawmakers debate allowing an end to net neutrality.
It could mean, providers could charge more for "packages," and also limit or not present access to some sites.
Even though this is a U.S. situation, and Canada's regulators seem to have confirmed their support for net neutrality, a U.S decision could affect people around the world.
Lynn spoke to Laura Tribe, executive director of OpenMedia a group dedicated to protecting digital rights and access to the media
*
The agriculture and agri-chemical business has seen its few major multi-national corporations merger into less than a handful of mega companies.
The latest is a proposal to have Monsanto of the U.S. merge with Bayer in Europe.
What this means is that the seed and chemical market world wide would be dominated by just three mega companies.
Critics say they would limit varieties of seed to their  own GM seeds and with such dominance virtually eliminate other plant varieties, limiting options for consumers, such as those concerned about GM foods.
Costs would go up as well for farmers and consumers.
Marc spoke to Jan Slomp, cattle farmer and president of the National Farmers Union.
*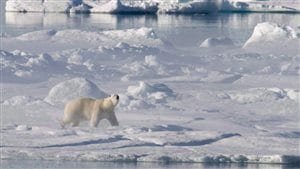 The Inuit of Canada and Greenland are calling on Ottawa and Copenhagen to create an Inuit-managed protected area in the North Water Polynya in Baffin Bay, a crucial Arctic habitat located in the waters between Canada's Ellesmere Island and the northwestern coast of Greenland.
The polynya, or Pikialasorsuaq as it is known in Inuktitut, is an area of year-around open water surrounded by sea ice.
The Inuit Circumpolar Council's Pikialasorsuaq Commission also wants Canada and Denmark to reinstate the free movement between historically connected Inuit communities on the Canadian and Greenlandic coastlines.
Levon spoke to Michael Byers, Canada Research Chair in Global Politics and International Law at the University of British Columbia, and author of several scholarly books on the Arctic.
---
Images of the week