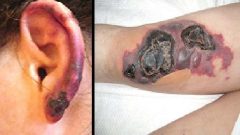 1- Toxic cocaine now making its way to north Ontario
Previously detected in major southern urban centres, medical staff in Sudbury, in northern Ontario, are seeing more cases of complications for people using  cocaine which is being laced with a toxic chemical.  Doctors, other medical officials, and social workers are sounding the alarm about the effects of cocaine cut with the drug "levamisole".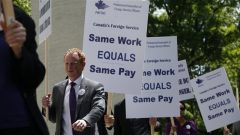 2- Strike by Canadian diplomats worldwide – ends
(June 7, 2013) After weeks of sporadic and limited work actions, Canadian diplomats have started worldwide strikes after negotiations fell apart with their employer, the Canadian government.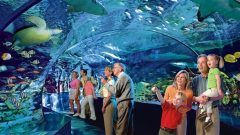 3- Ripley's Aquarium opening soon in Toronto
Ripley's Entertainment is putting the finishing touches, such as adding the salt to the water,as they get ready for the opening of their new Aquarium in Toronto in September.  There is no fixed date as General Manager, Peter Doyle says, the company does not go ahead until everything is perfect, and all the marine life is comfortable in their new home.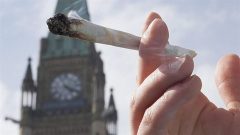 4- Marijuana production goes commercial in Canada
The Canadian government is outlawing the home growing of marijuana for medical use. There are now more than 37,000 people who are allowed to used weed for medical problems as prescribed by a doctor. The number of users is expected to grow to as many as 450,000 by 2024.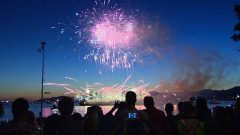 5- Canada has 3 of the world's top 5 most liveable cities
The top most "liveable" cities in North America are in Canada. According to an annual survey by the prestigious "Economist" magazine Intelligence Unit, the west coast port city of Vancouver ranks third in the world, out of 140 cities in the survey. Toronto, Ontario, which is Canada' biggest city, ranks 4th in the world followed by the prairie city of Calgary, Alberta, which actually tied for fifth spot with Adelaide Australia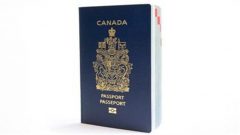 6- New Canadian passport valid for longer, but has fewer pages
Canada's new passports will be valid for up to 10 years, and include an electronic chip, but they will have fewer pages, which means for frequent fliers, the passport will have to be replaced more often. The new so-called e-Passport will have 36 pages. Right now the passport has 48.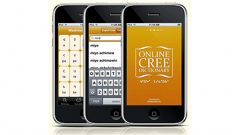 7- Cree Dictionary app gives easy access to First Nation language
It started as a computer program to collect Cree words, and then through the help of two professors, community input and some computer expertise, the Cree Dictionary is now an iPhone application, and soon on Android as well.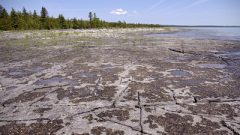 8- Grave concern over low Great Lakes water levels
The Great Lakes of North America constitute an enormous reservoir of fresh water.  The surface area of Lake Superior alone at over 82-thousand square kilometres is virtually the size of Ireland.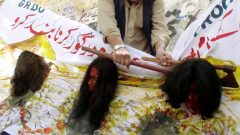 9- Pakistani family fears honour killing
East Coast correspondent Robert Jaros brings us the story of a Halifax couple who are trying to avoid being deported to Pakistan where, they say, they would be the target of honour killings and their children would be at risk of being kidnapped.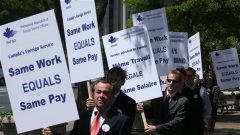 10- Foreign service strike may go to arbitration
On-going job action by Canada's foreign service officers has caused long delays in processing visa and immigration applications abroad but that might end if the dispute goes to binding arbitration. About 150 officers have walked out of 15 of the busiest processing centres including Beijing, New Delhi, Mexico City and London.
Pictures of Canada from RCI's listeners
---
Pictures of «Show off your country to citizens of the world» contest
---