The top most "liveable" cities in North America are in Canada.
According to an annual survey by the prestigious "Economist" magazine Intelligence Unit, the west coast port city of Vancouver ranks third in the world, out of 140 cities in the survey.
Toronto, Ontario, which is Canada' biggest city, ranks 4th in the world followed by the prairie city of Calgary, Alberta, which actually tied for fifth spot with Adelaide Australia
For the third year in a row, Melbourne, Australia, took top spot, edging out Vienna Austria in second, and Vancouver which had occupied top spot for several years
The Economist Intelligence Unit, bases its scores on some 30 criteria on a scale from zero to 100. These include factors such as the quality of public healthcare or the threat of military conflict.
These 30 values are then combined to create scores in five areas: stability, infrastructure, education, health care, and culture and environment. A weighted average of those five numbers gives each city its final score.
While Canadian cities fared well, they are not without their problems for people living there.  This includes a high cost of housing, and long frustrating hours spent in traffic jams.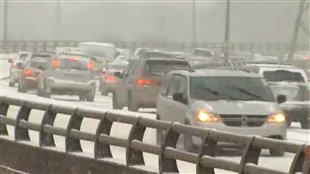 Rental costs in Toronto or Vancouver proper average  approximately C$1,600 per month, and that's only because a number of very small apartments  (600-800 sq ft) are coming onto the market with slightly lowered rental charges.
Vancouver got top marks for culture and the environment, and its "greenest city" goals. It slipped a bit when it comes to infrastructure. It also lost marks for petty crime rates, availability of quality housing and congested road networks. Toronto received a "Tolerable" rating (as opposed to Acceptable) for roads, public transit and housing while Calgary waned in temperature ratings
London and New York have been ranked as numbers 55 and 56 respectively, mainly because of a perceived risk of terrorism, according to the report, while the ongoing crisis in Syria was the main reason for Damascus sinking to last place, tied with Karachi, Pakistan
EIU ranking –liveability index- 100 is ideal
1-      Melbourne (Aus) = 97.5
2-      Vienna (A)         = 97.4
3-      Vancouver   (Cdn)= 97.3
4-      Toronto (Cdn)     = 97.2
5-      Calgary (Cdn)      = 96.6
(5) Adelaide (Aus)      = 96.6
7- Sydney (Aus)   = 96.1
8-  Helsinki (Fin)    = 96.0
9-  Perth (Aus)     = 95.9
10-  Auckland (NZ) = 95.7
Other cities rankings include Paris in 16th, Berlin in 21st, Sao Paulo Brazil came in at 92, Mumbai India at 116, and Damascus Syria, and Karachi, Pakistan, tied for last spot at 140.