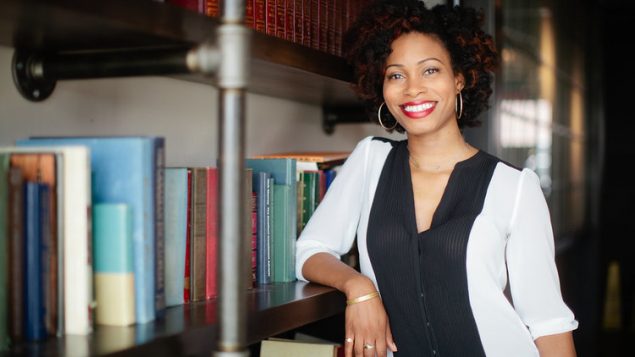 RADIO CANADA INTERNATIONAL | Carmel Kilkenny |
Black History Month may have outlived its usefulness according to Bee Quammie, a young writer, speaker and producer in Toronto.
Listen to the interview
At the beginning of February in 2017, Quammie aired her views on the CBC's National news broadcast, talking about why it was "Time for Black History Month To Go".
She described being "fed up with the whole thing", having the talks and events squeezed into the "shortest and coldest month of the year" in Canada.
"What are we celebrating?"
In an interview today she said, "I think it's time for us to really start to do a better job of embedding black history month year-round, not just in February."
Quammie also takes exception to "the truths and the falsehoods" that have become part of the canon of Black History Month in Canada.
She says there is a need to clarify some of the versions that get repeated.
"A lot of the stories that we were told around racism and black history was that the Underground Railroad ended in Canada and it was the place of freedom and all was well for enslaved people from the US who escaped and were able to make it to Canada."
She says this is what she was taught all the way through her education including university.
It wasn't until later, doing her own research, she discovered it is not the whole truth.
"What I didn't realize was that we have our own history here of enslavement of black and indigenous people as well,"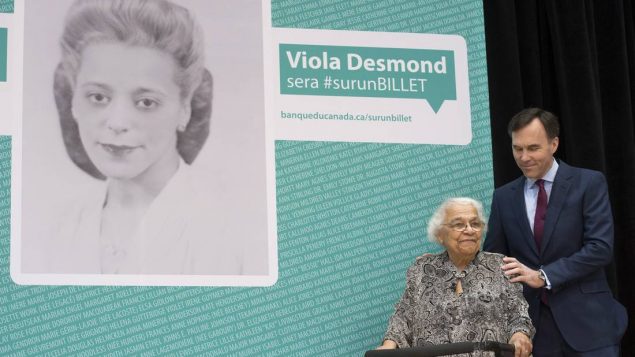 Quammie says the truth doesn't fit the broader Canadian narrative, so the these facts were left out or hidden.
She remembers learning a lot of American Black History and questions not only its relevance to Canada, but how it led to the re-framing of Canadian history.
"It's reductive to call Viola Desmond the Rosa Parks of Canada"
As an example, she says, "it's reductive to call Viola Desmond the Rosa Parks of Canada."
Viola Desmond is the Nova Scotia business woman who defied the custom of racial segregation in New Glasgow, Nova Scotia.
By refusing to sit in the balcony of a movie theatre in 1946, she took her stand nine years before Rosa Parks refused to give up her seat on the bus in Montgomery, Alabama.
Desmond was dragged out of the theatre, injured in the process, and jailed overnight.
She paid the $20 fine the following morning, still wearing her white gloves.
Then Desmond took the matter to court and sparked the beginning of the Civil Rights movement in Canada.
Viola Desmond died in 1965 at the age of 50. In 2010 she was posthumously granted a free pardon, the first in Canada.
Quammie welcomes the fact that Viola Desmond will be one of the first women, chosen by popular vote, to appear on our Canadian currency when the new ten dollar bill debuts, later this year.
Perhaps it will bring greater awareness to the more accurate description of Rosa Parks as the Viola Desmond of the United States.
Bee Quammie acknowledges that each year awareness of Black history is improving as scholarship and activism grow across Canada.
And she is determined to keep a promise to herself about "being the person you needed when you were younger."
Having grown up in London, Ontario, a small city, almost 200 kilometres south-west of Toronto, Quammie remembers the "lack of diversity" that left her feeling at times, isolated and alone.
This experience was reinforced by the magazines and other media she devoured as a teenager that never seemed to have tips or advice for what to do with black hair or feature make-up products she might be interested in.
Now she is a witness to the growing diversity in southern Ontario and in her blog, '83 to Infinity, she reflects this for young black girls in discussions of beauty and styling from a black woman's experience.
Quammie began her second blog, The Brown Suga Moma, after the birth of her first child. Now, with a second baby girl and a three-year-old on the brink of kindergarten, she continues writing for other parents about issues they too may encounter.
"What it's like to deal with racism in school, or what's it's like to do a little girl's hair… I write about things that are just my daily life", she says, imagining there are others who would like "to hear from somebody who kind of looks like me and has experiences like me."