Listen
A two-day professional training program on how to prevent genocide and mass atrocity was held at Concordia University in Montreal this week. Among the speakers was Canadian Lt.-Gen Roméo Dallaire  who headed the UN peacekeeping mission in Rwanda in 1994 and was thwarted in his desperate attempts to stop the genocide that cost 800,000 lives.
"The purpose (of the program)  was to bring people together to share lessons on how we can come together as an international community to prevent mass atrocity crimes such as genocide, crimes against humanity and other things such as the situation in Syria today," said Kyle Matthews, a director of the Montreal Institute for Genocide and Human Rights Studies at Concordia University.
Hate speech on the radio and on-line and the role it plays in fomenting genocide was one of the topics of discussion. International law on the genocide convention was another as was the role journalists play in exposing crimes against humanity.
Responsibility to protect was another talking point. That is a principle promoted by Canada which holds that when a country is unable or unwilling to protect its own population from genocide or atrocities, the international community has a responsibility to step in and do so.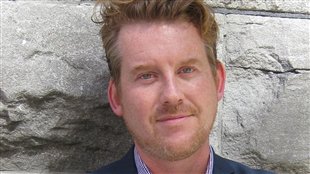 Kenya, Syria violence discussed
Kenya in 2007 descended into violence that was mitigated when U.N. Secretary General Kofi Anan brought opponents to the negotiating table and other nations brought pressure to bear on perpetrators. Participants discussed what worked and how it could be applied to other situations. How to get political negotiations back on track in Syria was also vigorously discussed.
The advent of the internet and social media was discussed as a positive development in that it allows activists to signal escalating violence and it provides evidence for eventual criminal prosecutions of crimes against humanity and genocide.
Network created
The conference established the first international professional training program for the prevention of mass atrocities in the world and will become an annual event in Montreal attracting people from around the world.
"It created a network of practitioners from human rights groups to governments to engineers to business people to journalists that never met before," said Matthews. "It's by creating this hub and creating people across different professional backgrounds that are going to work together and are able to form a much stronger permanent constituency for the prevention of mass atrocity crimes."