This week the team of Lynn Wojtek and Marc are back with you to present some of the many interesting stories covered
Listen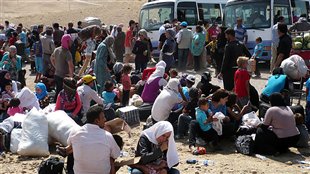 We start with analysis of the humanitarian crisis in Syria, specifically Canada's offers of aid.
Millions of Syrians have fled their homes as the civil strife intensifies. Of that number, some are internally displaced while others have fled the country entirely.
Canada, like many western countries is offering aid to help neighbouring countries deal with the influx of refugees, but we'll hear whether Canada and other countries should follow Sweden's lead and offer to accept more Syrian refugees as permanent residents.
Solar power, one of the energy sources we may come to rely heavily upon as time goes by.  However, currently solar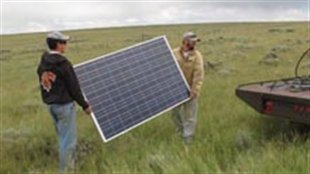 panels are rather bulky, heavy, and for consumers who want to cut down on their energy bills, they're still rather expensive to buy.
In addition, the typical technology requires high energy consumption to make them, or uses rare and toxic materials, which are all drawbacks of concern.
Now a team of Canadian researchers at the University of Alberta have developed an exciting new technology which may eliminate all those drawbacks.
They've created a liquid solar material that  can possibly be spray-painted on any surface or printed like newspapers.  Marc speaks to the lead researcher.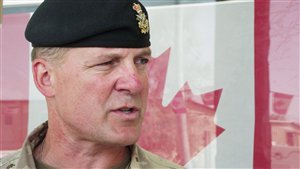 And, this past week the commander of Canadian forces in Afghanistan, MGen Dean Milner, held a telephone press conference from Kabul.
Canadian soldiers are no longer in a combat role but have been participating in a NATO-sponsored training of the Afghan security forces.
There are currently about 800 Canadian military personnel in Afghanistan and the telephone press conference was to update journalists on the planned phaseout..or withdrawal of the Canadian presence there..
As always your comments are welcomed, either via email or beneath each story.