Lynn, Wojtek and me, Marc are back with you again this week
Listen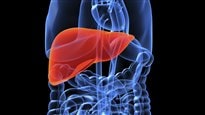 We start off with a health story of some concern. Hepatitis-C is a virus and an infection of the liver. It causes scarring or cirrhosis.  You might have contracted it, and not know. That's because it presents no symptoms until the liver actually starts to fail.
It seems that many people of the baby-boomer generation who were infected years ago, are starting to show signs of cirrhosis and liver cancer and statistics show a sharply rising number of cases, often also among immigrants who may have contracted it in their home country through medical procedures there.
Lynn speaks with Morris Sherman associate professor of medicine at the University of Toronto and chairman of the Canadian Liver Foundation.
There is a heated controversy in the mainly-French speaking province of Quebec, where the minority government of the separatist Parti Quebecois is proposing a new law on what it calls  "end-of-life care" .  It's tabled as  Bill-52.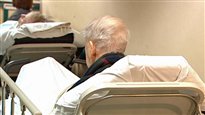 Briefly it would allow doctors to end patients lives to ease suffering from incurable diseases. Current laws do not permit euthanasia or doctor assisted suicides in Canada.
There are groups who are strongly lobbying for this, Dying with Dignity Canada is one of them, while other groups strongly oppose the idea.
I speak with Dr Paul Saba, a Montreal physician who heads the Coalition of Physicians for Social Justice, a group opposing the bill.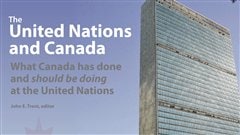 In a political file, Wojtek tells us about a press conference involving 18 former Canadian diplomats and foreign affairs experts. They came together to criticize the federal governments actions and attitudes regarding the United Nations.
As an example, our Prime Minister was in New York, but was not going to address the General Assembly. Prime Minister Harper said it's not that unusual for leaders to skip the chance to address the Assembly.
He did co-host a UN panel on women and children and later in the week addressed the Canadian American Business Council, but political observers were saying that not addressing the Assembly was another  example of the government's attitude towards the United Nations.