A Canadian wine has one an enormous distinction at the Decanter World Wine Awards in London, England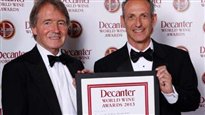 The Mission Hill Family Estate winery located in the Okanagan valley of British Columbia has won top honours for the world's best pinot noir under 15 Pounds Sterling (roughly $25)  for its 2011 Martin Lane Pinot Noir against the leading wineries in the world..
Not only did it win the coveted International Trophy – the competition's top award, is was the first time a single wine variety (red or white) from any region in the world has won both a Regional Trophy for 'Best Wine' and an International Trophy for 'World's Best Wine' at the Decanter Awards.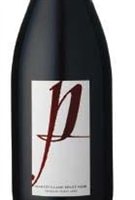 More than 14-thousand wines from 61 regions around the world were entered in the 2013 competition.
The Decanter Trophy was presented in a formal affair at the Royal Opera House in London by the legendary Steven Spurrier, Chairman of the Decanter World Wine Awards.  Interestingly, his 1976 Paris Wine Tasting (as portrayed in the award-wining 2008 movie Bottle Shock), put the Napa Valley and California on the world wine map for the first time when they won out against legendary French wines.
Now he has done the same for Canada's Okanagan Valley with Pinot Noir, considered to be one of the most difficult wines to make from what is called "the heartbreak grape".
Spurrier said "To receive an award at this level is quite an achievement and an important recognition for the quality of Pinot Noir produced in British Colombia's Okanagan Valley."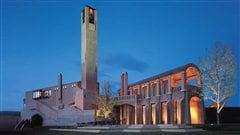 Of the win, Mission Hill's Proprietor Anthony von Mandl said. "I am still in awe that a wine from the still emerging Okanagan Valley could win against the best Pinot Noir in the world from Burgundy, Sonoma Country, Oregon, and New Zealand. This is a seminal moment for the entire Canadian wine industry!"
In 1994 Mission Hill Family Estate put the Okanagan Valley on the map by winning the International Wine & Spirit Competition in London for 'Best Chardonnay in the World'
At the time the Master of Wine Judges were in such disbelief they re-tasted all of the wines and Mission Hill won a second time.
The Decanter World Wine Awards are judged by 219 individuals from 27 countries, including 75 Masters of Wine and 13 Master Sommeliers