The regular team Wojtek, Lynn, and me, Marc are with you this week to present some of the stories we covered this week.
Listen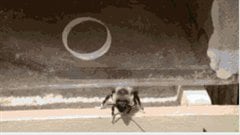 We start with a story about bees, the vital link of the chain that brings food to our table.  Bees are the natural pollinators of our crops.
In this story we learn that they can also be used to  carry natural substances on their legs that wipe out pests.
Lynn spoke with Les Shipp, a senior scientist with the Canadian government who has been researching the technique.
We have another look at an increasingly controversial subject in Canada, that is the topic of assisted suicide and euthanasia.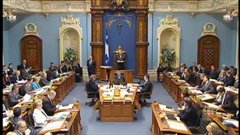 A number of incidents have brought this to fore, including legal challenges in west coast British Columbia where a challenge to the criminal code initially launched by a woman suffering from ALS to allow assisted suicide, and a case in the central province of Ontario where doctors wanted permission to stop life support for a man they said was unresponsive and for whom there was no hope.
A well-known doctor suffering from a terminal brain tumour also made a high profile video asking for changes to allow assisted suicide.
Meanwhile in the mainly French speaking province of Quebec, a "health-care" bill has been introduced which includes provisions for euthanasia.  Dr Paul Saba of the group, " Coalition of Physicians for Social Justice explains why his group opposes this bill.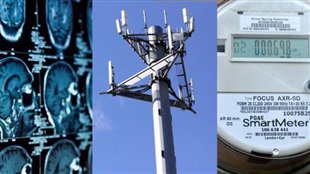 Another contentious issue is the uncertainty about the effects of radiation from the increasing number of wireless devices, such as the new "smart meters" which measure household electricity consumption and transmit the information to the power company, and of course mobile phones.
Wojtek speaks to a member of a group called Canadians for Safe Technology.
Frank Clegg says  several countries like China, Russia, Italy, and Switzerland have much more stringent controls and much lower levels of allowable radiation than is the case for Canada.
As always we hope you enjoy the show and we welcome your comments.