This week the team is back with Wojtek, Lynn, and Marc presenting more interesting stories from and about Canada.
Listen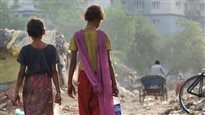 We start off this week with a story about a warning to the world's rich and powerful.
Everyone is seeing prices going up all around them.  Food prices, fuel, housing costs, clothing, taxes, government service fees, and its appears the old adage, the rich are getting richer and the poor getting poorer is certainly in effect.
While starting to severely squeeze the middle class in developed countries, in less fortunate areas, this is pushing vast numbers of people, in already precarious circumstances, into dire straits
Societies around the world are becoming economically polarized. The international non-govermental aid agency Oxfam,, spoke out strongly on this subject at the World Economic Forum, saying the rich are influencing politics to their financial gain ,and everyone else's detriment
Lynn speaks with Robert Fox, Executive Director of Oxfam Canada.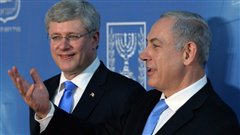 Then Wojtek has a report on  the first official visit by Prime Minister Stephan Harper to the middle east.
Canada has been supporting Israel and the highlight of this trip was a speech by Canada's Prime Minister to the Israeli Knesset, or Parliament.
During that speech he indicated Canada would support Israel "through fire and water"..
While the speech was warmly received by most members of the Knesset and by the Isaeli Prime Minister, there was an interruption.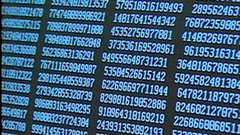 And, look around you as you go about your life.
How many surveillance cameras do you see recording your movement?
Who is tracking you via your mobile phone? Who is gathering information about purchases when you use your credit card? Who is keeping the information about your internet browsing? Will insurance companies use data from your vehicle's event data recorder to bump up premiums or deny coverage? Will your DNA information result in denial of health coverage?
It's all a question of who gathers and who controls your personal information and what you can do about it.
The Information and Privacy commissioner of Ontario is holding a conference next week to talk about such issues, called Big Surveillance demands Big Privacy.
Marc speaks to Ann Cavoukian about the role of her office and privacy issues.
We hope you enjoy listening, and don't hesitate to send your comments. (and happy Robbie Burns Day!)