This week show number 80 and on our spotlight on arts, culture and lifestyle in Canada, my guest is author Ken McGoogan. talking about his roots which led to his laterst book, "How The Scots Invented Canada".
Listen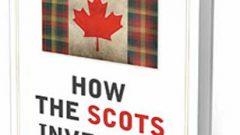 It's a bold assertion to say one particular group "invented" a country, but although the title is admittedly a little cheeky, Ken McGoogan shows why that's not a far-fetched assertion.
With about 5 million of Canada's population with some connection to a Scottish past, he looks at all those Scots who played major roles in developing and defining the country we know today, including many of its most basic principles.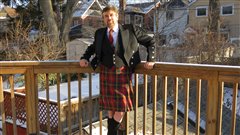 From the explorers, to the settlers, the politicians, the engineers, educators and to those who contributed philosophical thought to the whole, and from sporting games to the artists and cultural contributions.
Even today there's no parade or ceremony worthy of the name in this country that doesn't include a kilted band playing the pipes and drums.
I hope you enjoy this conversation with Ken McGoogan about "How the Scots Invented Canada".