New Brunswick home held relics that may be hundreds of years old 
A family in St John, in the eastern maritime province of New Brunswick has a mystery on its hands.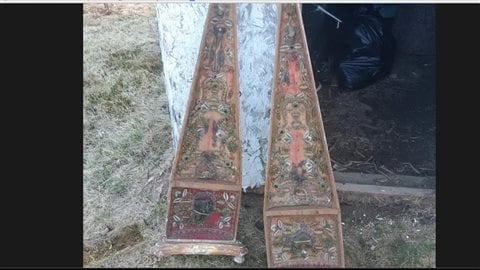 Kelly Williston's father had recently repurchased his childhood home from the German family that had owned it for years.
In exploring the attic he came across some items individually wrapped in plastic wrapping and stuffed in a garbage bag that appeared to hold very old style "Christmas decorations".
His wife later said they look like some bones.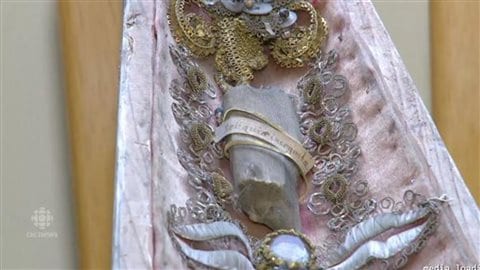 The elder Williston took them into town where he contacted nuns who immediately said that the items had been made by nuns.
It appears they are reliquaries and could be anywhere from 200-500 years old. Reliquaries are objects made to house and honour "relics", usually of saints.
In ancient Christianity, relics were the body parts and objects associated with Jesus, the apostles, Mary, or any saint. These could be purported pieces of the Cross, pieces of Mary's veil, teeth, bones etc.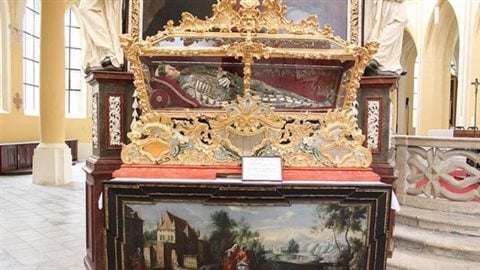 Saints had the power to advocate for man in Heaven, and so objects associated with them, such as body parts, were believed to have power and were important.
In medieval times it became such a powerful symbol that every church was required to have a reliquary and it engaged in what would now be seen as a rather distasteful practice by dividing up a dead saint's body and sending parts out far and wide for display, for a small viewing price.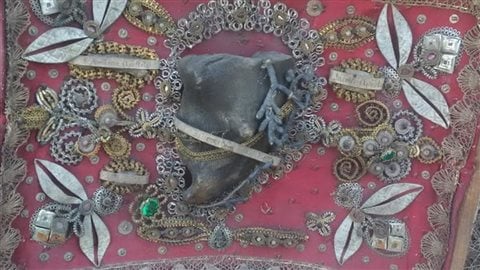 The famous theologian and Saint, Thomas Aquinas died in 1274 and monks removed his head, with his skull now on display in Fossovo Abbey near Rome. His bones are in Toulouse, France, and his thumb is in Milan, Italy, which you can view for 6 Euros.
A jeweler and archaeologist were also contacted.  The archaeologist, Chelsea Colwell-Pasch, contacted the Vatican and Interpol to identify the objects
There is some concern that they may be war loot, and Colwell-Pasch has contacted Interpol.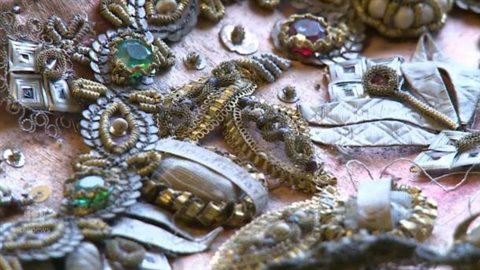 Williston has tried to locate the former German owners of the house, but so far without success.
She says her family has no intention to profit from the find and hopes they end up in the right ends. If they go to a museum she would like them to be on view, adding if in a church, ""I kind of have this romance that they will go back over there and some church will become well-known again, and it will bring more people."​