Today is World Oceans Day 

As part of a number of campaigns by various environmental groups globally, World Animal Protection (WAP) has launched its own campaign against ghost fishing gear.
Josey Kitson is the executive director of World Animal Protection-Canada.
Listen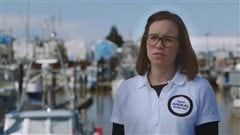 The campaign is called "Sea Change".
It's purpose is to increase awareness of the problem of "ghost gear" worldwide, and work towards solutions.
Ghost gear are the fishing nets, longlines, various traps and their lines, and other plastic debris from fishing activities that are either accidentally lost or break free, or are deliberately dumped at sea.
These nets, lines, gear, and garbage however don't stop "fishing" because the fishermen and ships are gone. They continue to float through the ocean for years, even decades, catching and killing anything and everything that comes into contact with them.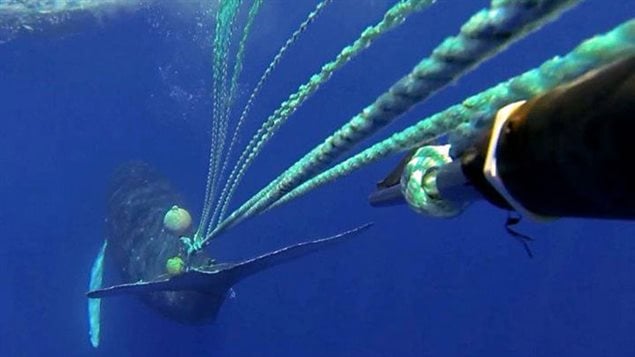 "Most people are aware of the hazards caused by plastic and garbage in our oceans, but ghost gear is actually one of the biggest threats to animals" says Josey Kitson
The organization says some 640,000 tons of ghost gear ends up in our oceans every year.
While impossible to calculate, it is estimated that millions of fish, mammals and birds die each year tangled or hooked on the gear or garbage as it floats around the oceans.  It can continue to kill indiscriminately for decades, in many cases further reducing populations of already endangered or threatened species.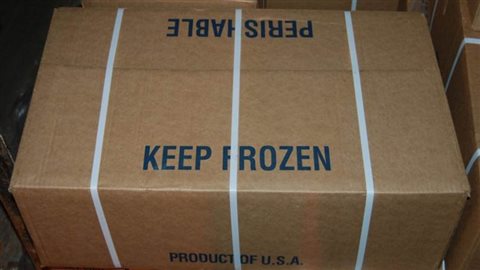 In some cases, longlines and nets are set out and  anchored to the sea floor, but storms can tear the gear loose so that the fishermen cannot find it. It then floats freely throughout the oceans.
Other longlines often catch seabirds which get hooked on the towed bait and drown.  Portions of these long lines, which can stretch to several dozens of kilometers in length, can sometimes break free under the strain and are lost to become ghost killers.
Other towed gear can snag on sea obstacles and be torn free and remain  floating near the bottom as it continues to ensnare marine life.
Ghost gear also costs the fishing industry millions of dollars in lost revenue and clean-up costs.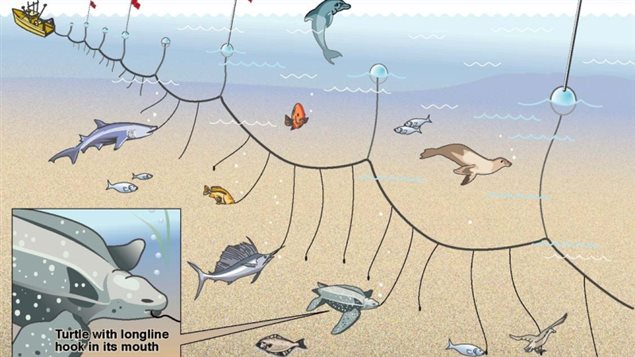 With the Sea Change campaign, "we are working with companies and NGOs to develop policies to reduce the amount of ghost gear that gets into the ocean, remove gear wherever possible and support global efforts to rescue animals that become caught", says Kitson.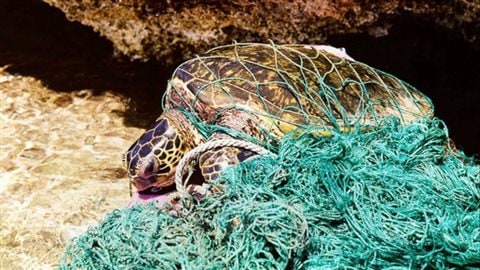 She notes one example of a company currently recycling old nylon nets and turning them into carpet tiles and other products.  Joel Baziuk Operations Supervisor at Steveston Harbour Authority on Canada's west coast says, "This program, which we hope to expand, is protecting the environment and preventing ghost gear from harming animals."