Your hosts this edition, Carmel, Marc, Lynn
Listen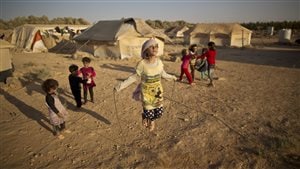 The situation regarding Syrians fleeing conflict in their country has been critical for several years now, with many taking desperate attempts to cross over land and sea to other countries, or ending up in crowded refugee camps.
The Canadian government has said it will bring in  10,000 Syrians over the next three years, but says 60 per cent of them must be sponsored by private citizens or groups.
Staff and students at Toronto's Ryerson University have taken up the challenge and are inviting other groups across the country to do the same.
Lynn spoke with Wendy Cukier vice-president of research and innovation at Ryerson, who is heavily involved in the effort there.
;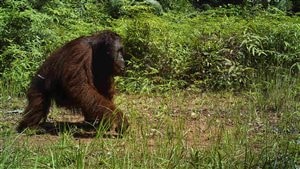 In the Malay language they are the people of the forest; the Orangutans.  Large, docile apes, they have long orange hair and spend most of the lives in the trees.
At least that's what science thought. A Canadian researcher studying cloud leopards in the forests of Borneo and Sumatra found that orangutans were often captured by his automated field cameras while walking in the ground.
These endangered animals are further threatened by reductions of their forest habitat through destruction of the forest by legal and illegal logging and burning to increase palm oil plantations or for small farmers for more land.
They are also still hunted for food.
Marc spoke to Canadian researcher Brent Loken who says his method of estimating numbers of orangs left is more accurate than the current method which may be grossly overestimating the surviving population.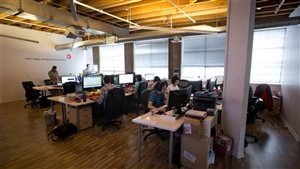 Creativity has always been what drives the arts, and industry.
Now a centre within the University of Toronto has come up with a way to measure a country's creativity level.
The Martin Prosperity Institute has developed the "Global Creativity Index" which is defines as a "broad-based measure for advanced economic growth and sustainable prosperity".
It's based on the the three T's- talent, technology, and tolerance
Carmle spoke with Charlotta Mellander, an economics professor from Sweden who works part of the year working with the institute.