Colourful male birds, and more camouflaged females; it seems both are a bit of a trade-off according to new research
The research shows that some of the old theories were correct, but notes that the reasons for colour or lack of colour are more complex and nuanced than thought.
Cody Dey is a Postdoctoral Fellow at the Great Lakes Institute for Environmental Research, University of Windsor in Ontario. He is a co-author of the study carried out while he was at McMaster University in Hamilton Ontario.
Listen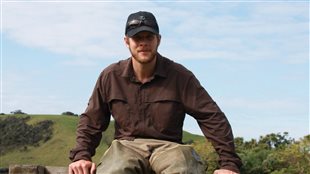 The study looked at some 6,000 species of passerines, or perching songbirds.
The findings were published in the online journal, "Nature" under the title
"The effects of life history and sexual selection on male and female plumage colouration"
With modern computing technology and methods the researchers were able to study coloration in every species of  passerine, the perching songbirds that make up about 60 per cent of the world's 10,000 species of birds.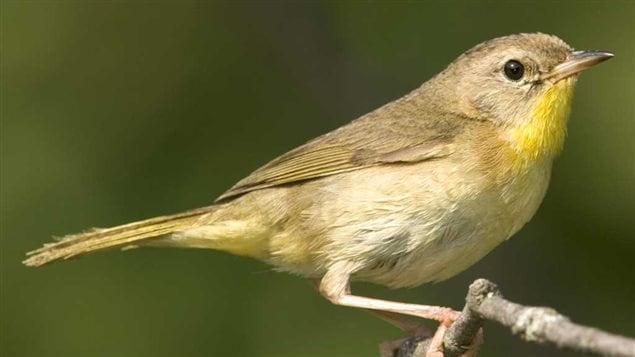 Dey syas that bird coloration is an evolutionary mystery as males expose themselves to great risk from predators just to look good, so the question is what do they gain in return.
The research found that while males look good in part to attract mates, that same high coloration results in greater coloration in their female offspring which is less desirable for them, in another evolutionary trade-off. It shows therefore that females would have evolved much more differently if it weren't for this genetic inheritance.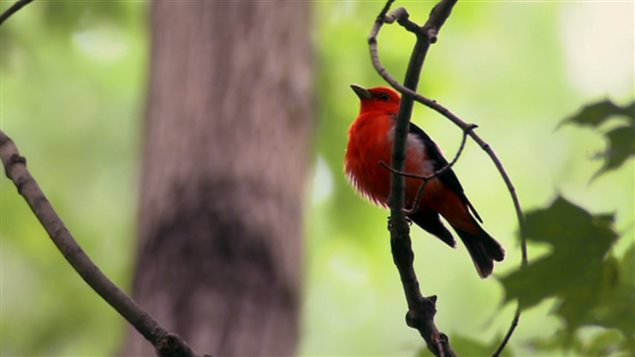 What is more interesting is that the study of plumage patterns also suggests female songbirds have evolved their own coloration to gain advantages in their particular climates and surroundings, adding weight to the idea that females are just as important in shaping the colours of their species as males.
Other findings are that tropical birds are more colourful than migrating birds, suggesting that colour is used as intimidation against other birds to keep them out of their "territory".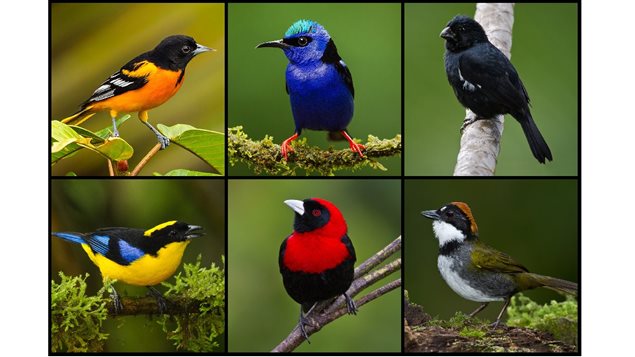 Another that females in monogamous species tend to be more colourful than those which have several mates. Dey says this may be because they want to attract the best mate who will stay with them and help raise the young.
He says he would like to continue with the study to try and determine why some species have evolved to favour one colour over another, that is, why some have chosen red, others yellow and so on.