Your hosts today, Lynn, Levon, and Marc
Listen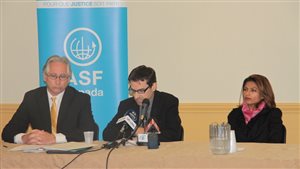 Raif Badawi is a Saudi blogger who has been sentenced to 10 years in prison, a thousand lashes, and a hefty fine.
It's because the Saudi has convicted him of "infringing on religious values" in posts on his Facebook page.
His wife and children currently have refugee status in Canada and have been pleading for help.
Lawyers Without Borders-Canada has looked into the case performing a legal review. They have found that Saudi Arabia has violated both its own, and international law in the case.
Levon spoke to Pascal Paradis, executive director of Lawyers Without Borders-Canada. Paradis says there are many good reasons for Canada's new incoming government to take up the case.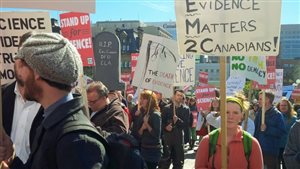 Under the now outgoing Conservative government in Canada, science lost a good deal of its funding, and there was an order to change the orientation so that pure science was discouraged and science with commercial applications was encouraged.
With the new incoming Liberal government, scientists are hoping for a renewal.
Many of them had taken the unusual step of speaking out against the Conservative government and what they termed was a "war against science"
Lynn spoke to Daryl Copeland, a former diplomat who says Canada's global brand had damaged by the policy of turning away from science-based policies. Lynn asked him about the report he wrote with recommendations on how to redress the situation.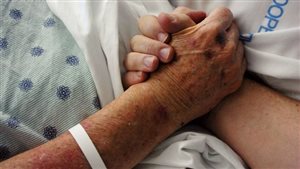 A palliative care centre in the city of Sherbrooke Quebec says that starting in February 2016, it will make available doctor assisted suicides to patients.
This is a highly controversial issue which was fought through the courts for many years in Canada as a number of people with degenerative disease fought for the right to choose for themselves when to die.
The Supreme Court eventually struck down the criminal clauses against the practice. Doctors can now provide their assistance to people who wish to die, albeit within strict conditions such as the presence of an incurable disease and a clear and lucid decision by the patient.
Carmel spoke to Dr. Richard Haber about the issue. He is a paediatrician and teacher of medical students and residents at McGill University in Montreal. He is moderating a panel discussion on the topic today (Saturday Nov 7, 2015. In this excerpt of the longer conversation, he tells Carmel of his position on the issue.