To leave your comments to this and any other story, scroll to the very bottom of the page
Your hosts today , Lynn, and Marc,
Listen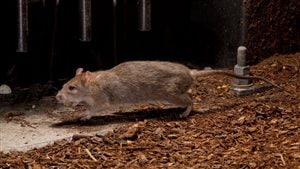 Most people really don't like rats, and with good reason. They carry and spread disease, they destroy crops, can harm other species, and more.
But the brown rat is a smart rat having evolved alongside humans and they have learned to be wary of our traps. Poisons often still work, but they can kill other animals who hunt rats, or scavengers who might eat the poisoned bodies
New research at Simon Fraser University in British Columbia has led to a new trap technology, a triple whammy that has proven ten times more successful than conventional traps.
Marc spoke to professor Gerhard Gries who led the research.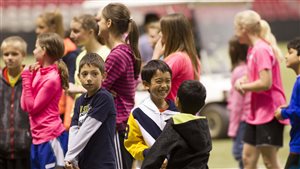 A new report by the United Nations Children's Emergency Fund (UNICEF) says Canada's children are not doing all that well.
For a wealthy country, there are too many Canadian children at the bottom of the social scale.
In fact, in terms of the gap between children at the bottom, and those in the middle, Canada ranks 26th out of 35 wealthy countries rated by UNICEF.
Lynn spoke to David Morley, president and CEO of  UNICEF Canada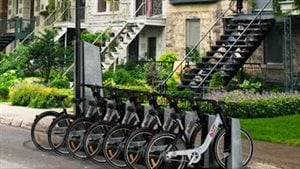 PBSC Urban Solutions is a Montreal-based company that is now becoming an international success.
The company produces a type of bicycle and infrastructure for bicycle sharing programmes which are now being adopted by cities around the world.
Carmel spoke to the company president and CEO Luc Sabbatini
Images of the week