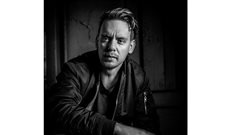 Peter Ricq is busy,..boy is he busy– with music, writing, video projects, and animated cartoons
His latest feat?
He has just released his graphic novel called "Once Our Land". available in either English or French. Did I mention he was bilingual?
It is set in post-apocalypse 1830's Germany. The tale focuses on two survivors, Ingrid & Fritz, as they battle each day against mysterious invaders that have surfaced and wiped out everything they once knew.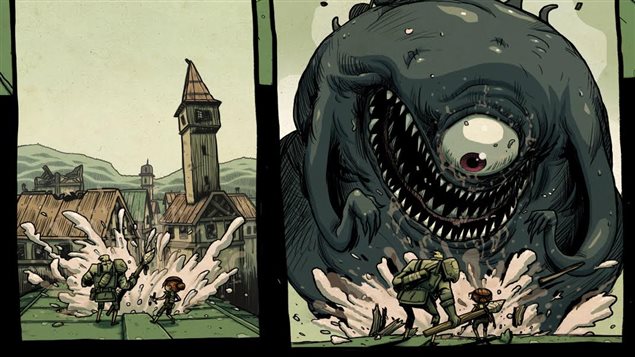 Originally from Montreal where he studied film animation, he now resides in Vancouver.
That's where he co-founded a popular band called the Humans.
Besides being a band-member, he does their music videos for them.
He also has won awards for his animation and now has internationally distributed animated cartoon series.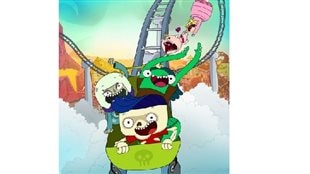 .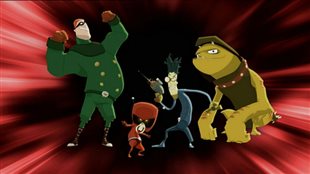 Meet multi-talented Peter Ricq.
additional info-websites
Humans "Bike Home" YouTube