This week your hosts are Carmel, Lynn, and Marc
Listen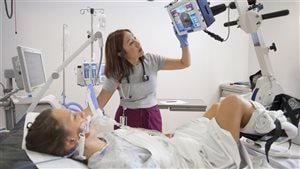 When you're in intensive care in hospital the common practice is to have patients rest and be still.
But when muscles aren't being used, they start to atrophy after a mere three days. That certainly doesn't help in later recovery.
To speed up later recovery by having the muscles in better shape a trial programme was initiated to have patients exercise, but do so while still lying down.
A special "cycling" apparatus was devised to get legs exercise and circulation going.
Lynn spoke to Michelle Kho, assistant professor in the School of Rehabilitation Science at McMaster University in Hamilton, Ontario
For many Canadians of Asian origin, a special event is coming up.  Vietnamese, Korean, and Chinese will celebrate the arrival of the Lunar New Year in couple of weeks.
It's going to be an especially big event in Toronto where about 10,000 Vietnamese will congregate at Toronto's International Centre.
It's the largest annuual gathering of Vietnamese in Canada and the second largest in North America.
Carmel spoke with Dr. Ke-an Leh, a physician  who is president of the Vietnamese Association of Toronto.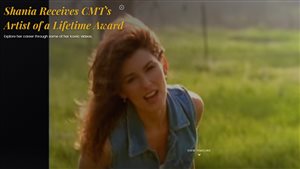 OUr Canadian musical artist this week hails originally from the northern Ontario mining town of Timmins.
Shania Twain is now a big star in the country music field and from her fourth studio album released in November 2002, this is the song "UP"r  http://www.shaniatwain.com/
Shania Twain website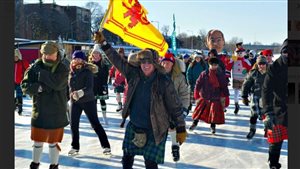 For the brave of heart!
It's to celebrate two things. One is the birthday of Sir John A Macdonald,  the Scot who is considered the "father of Confederation", basically the man who pushed Canada into being, and who then became the country's first prime minister.
The second is to celebrate being Canadian and enjoying the winter, outdoors.
It's called Sir John A's Great Canadian Kilt Skate.  Several cities across Canada have organized the outdoor skating event, encouraging Canadians to don a kilt, and their skates and celebrate the day.
Marc spoke with Don Cummer, organizer of the cross-country concept, and "skater-in-cheif" of the Scottish Society of Ottawa
Images of the week