Your hosts this week Lynn, Carmel, and Marc (the Facebook video is at the bottom)
Listen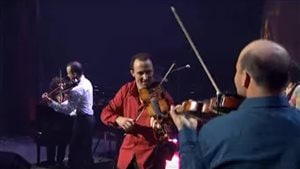 We start off with a change to our opening theme music as part of our way to celebrate St Patricks Day.
The music behind the opening is the family band Leahy from Lakefield Ontario. The video "Call to the Dance" is on Youtube HERE.
The members are all siblings but the line-up changes from time to time due to various family commitments. All of them musicians, they also are all dancers performing in the Irish step-dancing style, although a little more expressive in the arm movements.
Irish (and Scottish) music has had a huge influence on Canadian music, with many bands and individuals performing in various styles and adaptations of Celtic music.
*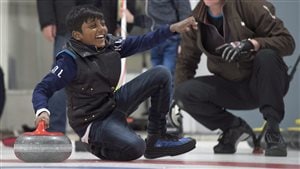 Government-sponsored refugees were excited when offered the chance to try a sport that is very popular in Canada.
The community-based agency COSTI Immigration Services teamed up with a curling club in Toronto to introduce curling to 45 refugees over the age of 10 this week. The idea was to give them an introduction to Canadian life and a step towards helping with their integration to this country. Although they had never seen nor even heard of curling before, the response was enthusiastic.They even asked if they could be brought back to the arena to try it again.
Lynn spoke to Mirna El Sabbagh, a COSTI manager.
*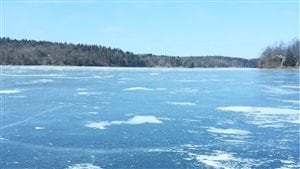 Here's something rather unique; some intriguing sounds of Canada…well perhaps anywhere where there are frozen lakes.  People who live or have experience with frozen lakes know the lakes are not hibernating.   In fact, the ice and water are moving all the time, shifting and cracking as temperatures go up or down, or depending on the wind. The lakes sometimes make loud gurgles while the ice cracks and shifts, sometimes dramatically with loud low-pitched booms almost like distant thunder.
For the many people who have never heard it, I recorded some of the sound on a recent trip in Ontario. It's just a little taste of a Canadian winter for you.
*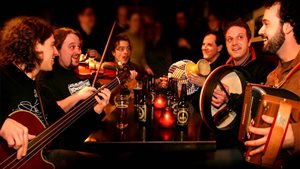 Again in relation to St Patrick's day, an examination of music in the province of Quebec.
French Canadians are descended in large part from early immigrants from Normandy, which is (or was) rather Celtic.
Now however, what is considered typical French-Canadian traditional music, sounds a lot like Irish music. The Quebec traditional step dancing is very much like Irish step dancing.  This is in large part due to heavy Irish immigration to the province in the mid-1800's.    Marc spoke to Jeremy Tetrault-Farber who is a musician and  a third year PhD candidate at Concordia University in Montreal whose thesis looks at the heavy influence of Irish music on traditional French-Canadian music.
*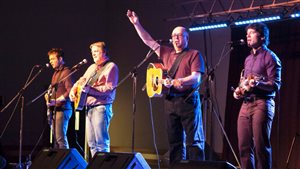 For our Canadian music selection this week, something in keeping with St Patrick's Day.
These are the Irish Descendants, a group from Newfoundland who perform many of the Irish classics as well as other Irish inspired tunes, and folk songs about Newfoundland.
On the show today, a classic tune called "The Rocky Road to Dublin".
*
Oh those math people, they're just a wild bunch.  And, they love Pi, and apparently pie as well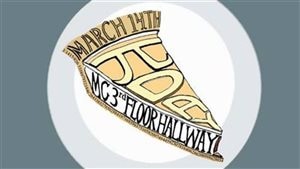 March 14, is represented as 3:14, which is also the mathematical concept of Pi.
The University of Waterloo, in Ontario, which is also the birthplace of the Blackberry phone, has one of the largest math faculties in North America.
They celebrate Pi on this day with pies, about 200 of them
Carmel spoke with Lily Horne who is completing  her Bachelor of Mathematics who tells that the math folks actually celebrate three times a year.
Images of the week