The Canada Homestay Network is looking for more people in Sudbury, Ontario, willing to welcome international students into their homes.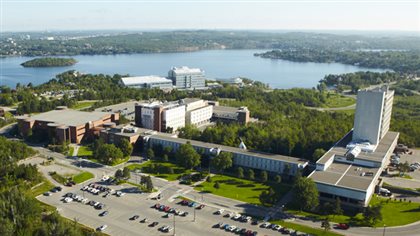 The network links international students who want to study in high schools, colleges and universities across Canada, with someone essentially who has an extra bedroom in their home, and is open to spending some time with a student and provide meals.
"Provide the Canadian experience that the kids are looking for"
Shannon Jackson of the network says they're not necessarily looking for the typical nuclear family, 
"It could be a retired couple, it could be empty-nesters, it could be a single mom, but the bottom line is that we need to have hosts who are welcoming these students to their home and going to provide the Canadian experience that the kids are looking for," Jackson told CBC Sudbury.
Most families enjoy the experience of sharing their homes, she said. An allowance is provided to the hosts to assist with costs.
"We don't have any host families who have only done this once," Jackson said. "We have many host families who are, let's call them repeat customers, they keep coming back because they really love the experience. No two students are alike."
Canada has become a more popular destination for students from around the world.
According to the Canadian Bureau for International Education, in the seven years between 2008 and 2015, international students increased by 92 per cent.
There were 353,000 international students in all levels of study in 2015, 34 per cent came from China and 14 per cent were from India. Just over have of all these students would like to apply for Permanent Residence in Canada.
The widely recognised quality of our education system, as well as the openness, tolerance and safety of our society are among the top reasons students chose Canada.
International students pay significantly higher fees than Canadian students and combined with living expenses, contribute nearly $8B (Cdn) annually to the Canadian economy, according to the CBIE.