Search and rescue teams in British Columbia, on the West Coast of Canada, have recovered the bodies of five hikers, believed to have fallen off a sheer cliff on Mount Harvey on Saturday, about 35 kilometres north of Vancouver.
Authorities believe the group fell nearly 500 metres to its death after stepping on a cornice near the peak of the mountain.
"It's a great tragedy," search manager Martin Colwell  told reporters at the search headquarters in Lions Bay, B.C. Sunday.
The authorities were alerted by a sixth hiker with the group who had fallen behind and arrived at the summit only to find that the other five had disappeared, Colwell said. Colwell said the surviving hiker met another person walking up the trail who then alerted police.
"The tracks were at the summit and there was an obvious sheer break in the snow over the north face," he said.
Colwell said blowing winds and snowdrifts can create very "dangerous" and "deceptive" ledges and cornices of unsupported packed snow on the mountain.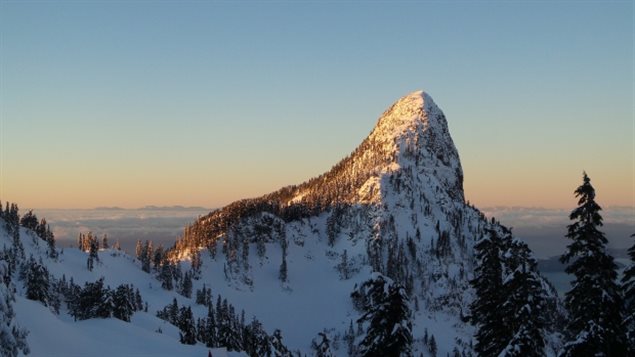 "It creates a nice gentle curve to the downwind side and it looks like a nice gentle slope in fact to walk on, and tempting to walk on because there is no brush in the way. Unfortunately you can't see the edge of the mountain face below it."
Dozens of search and rescue workers from organizations across the Lower Mainland spent Sunday morning scouring the mountain, including avalanche dogs and helicopter crews, CBC News reported.
The bodies of four of the five hikers were found early in the day Sunday, while the body of the fifth victim was not recovered until the late afternoon.
Colwell said the five victims were from B.C.'s Lower Mainland and were part of a regular hiking group.
With files from CBC News and The Canadian Press