The memory of famous Canadian-Armenian photographer Yousuf Karsh now lives not only in prints of his photos of world celebrities and politicians but also in bronze.
Diplomats, politicians and dignitaries gathered in downtown Ottawa in front of Chateau Laurier, just steps away from Parliament Hill, to unveil Karsh's bust on June 9.
The bust, featuring Karsh (1908-2002) and his famous camera that captured the likes of Winston Churchill, Ernest Hemingway and Jackie Kennedy Onassis, is a gift to Canada from the people of Armenia on the occasion of the 25th Anniversary of the establishment of diplomatic relations between Armenia and the 150th anniversary of Confederation.
The bronze bust is the work of Canadian-Armenian sculptor Megerditch Tarakdjian.
Ambassador of Armenia to Canada Armen Yeganian, George Furey, the Speaker of the Senate, Arif Virani, the Parliamentary Secretary to the Minister of Canadian Heritage, and Tarakdjian unveiled the sculpture wrapped in Canadian and Armenian flags.
It was Yeganian's wife, Maria, who came up with the idea of immortalizing Karsh steps away from his world-famous studio at Chateau Laurier.
Karsh, whose family had miraculously survived the 1915 Armenian genocide in Ottoman Turkey, arrived in Canada on the New Year's Eve of 1925 at age 17, sponsored by his uncle George Nakash.
It was his uncle, an established photographer in Sherbrooke, Quebec, that introduced him to photography and encouraged Karsh to study with John H. Garo of Boston, a fellow Armenian and one of the best portrait photographers in New England.
In 1931, with all his worldly possessions packed into two suitcases, Karsh left Boston and moved to Ottawa to establish his own career.
"My interest lay in the personalities that influenced all our lives, rather than merely in portraiture," Karsh wrote in his autobiography. "Fostered by Garo's teachings, I was yearning for adventure, to express myself, to experiment in photography."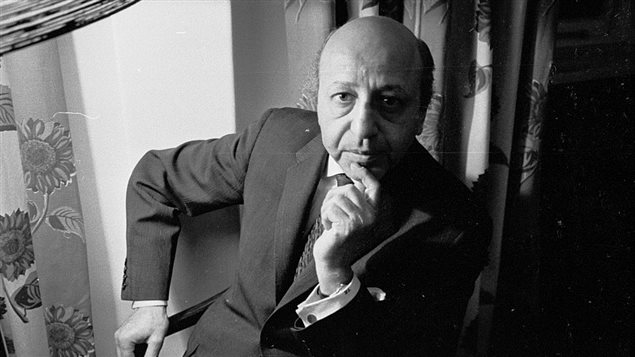 The talented young photographer was soon noticed by the capital's political and artistic beau monde.
To make friends in this still strange city Karsh accepted an invitation to join the Ottawa Little Theatre, an enthusiastic group of amateur players.
"The casual invitation was to have lasting effects on my life and career," Karsh wrote. "The experience of photographing actors on the stage with stage lighting was exhilarating. The unlimited possibilities of artificial light overwhelmed me."
He met his future wife in the Little Theatre and received his first commission to photograph Governor General Lord Bessborough and his wife Lady Bessborough thanks to his friendship with their son Lord Duncannon, one of the lead actors in the theatre.
In 1936, when President Franklin Delano Roosevelt, the first U.S. president to pay an official visit to Canada, came to Quebec City Karsh was invited to photograph him. He also met Prime Minister Mackenzie King, who became one of Karsh's patrons. That same year, Karsh set up his studio at Chateau Laurier.
It was Mackenzie who arranged for Karsh to photograph British Prime Minister Winston Churchill in December 1941, an encounter that produced one of the most famous Karsh portraits and changed the artist's life.
Churchill agreed to be photographed but his omnipresent cigar was getting in the way. Karsh had the audacity to walk up to Churchill and respectfully but firmly pull the cigar out of his mouth.
"By the time I got back to my camera, he looked so belligerent he could have devoured me," Karsh. "It was at that instant that I took the photograph."
That photo became an iconic image of the wartime leader and now it even graces the British five-pound banknote.
After WWII, Karsh continued to photograph some of the world's most powerful and famous people. His portraits of Albert Einstein, President John F. Kennedy, Princess and later Queen Elizabeth II, Ernest Hemingway and Salvador Dali have become an indelible part of the visual history of the 20th century.
In 1965, Yousuf Karsh was awarded the Canada Council Medal and in 1968 the Medal of Service of the Order of Canada. He was invested as a Companion in the Order of Canada, the country's greatest civilian honour, in 1990.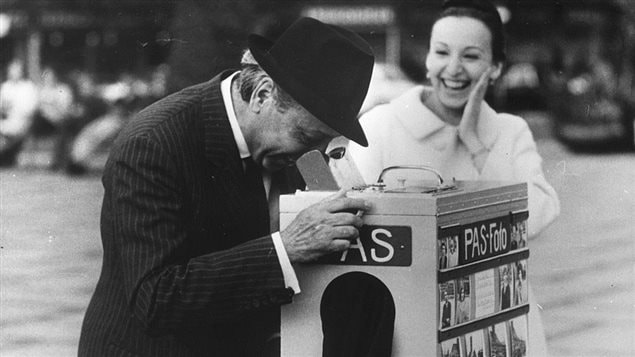 Outside links:
http://karsh.org/